Ontario, Canada, is every outdoor lover's paradise. With a vast wilderness and 250,000 freshwater lakes, anyone who enjoys an outdoor adventure should make Ontario at the top of their travel bucket list.
The province offers plenty of opportunities to explore with everything from road trips to canoeing, ziplining, hiking, and so much more. You will also find some of the cutest small towns in Ontario scattered throughout!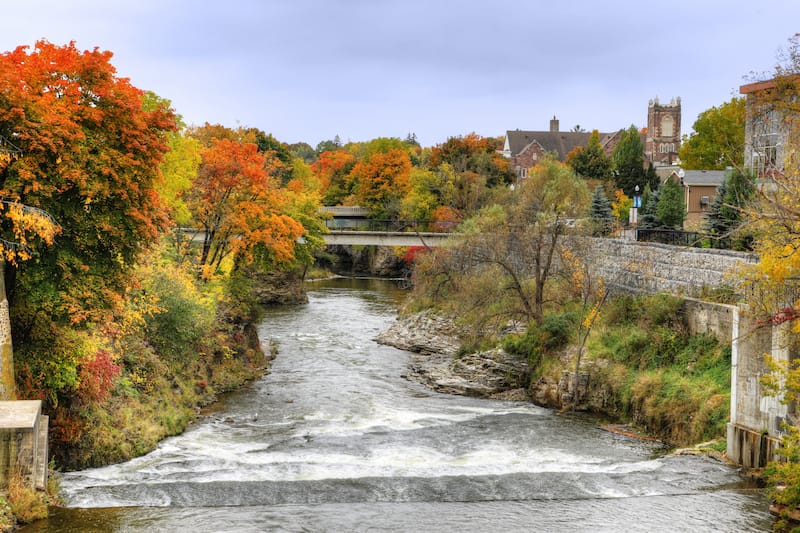 Covering an area larger than France and Spain combined, you're guaranteed to never get bored while traveling throughout Ontario.
If you want to get a taste of small-town charm, you're sure to find it in Ontario. Here's our list of the best small towns in Ontario that are packed with fun adventures.
Did we miss any charming Ontario small towns? Let us know in the comments. Thanks!
Best Small Towns in Ontario
Perth
Perth is a gorgeous small town in Lanark County that stands out with its Victorian-style architecture and seasonal decor.
Stewart Park is sprinkled with heritage buildings that create the perfect backdrop for memorable photos.
Here you can take a relaxing stroll, organize picnics under willow trees, or simply soak up the sun as you explore wooden bridges and flower-filled gardens.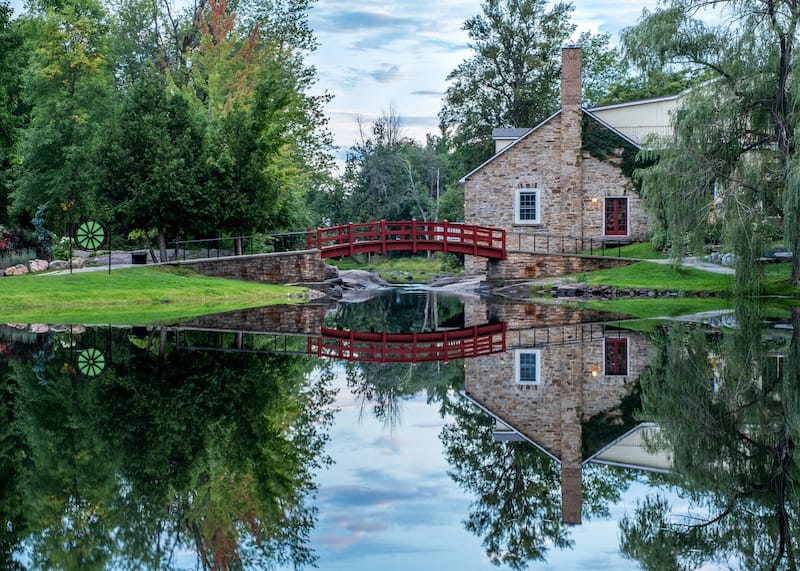 If you are keen to learn more about the city's history, head to the award-winning Perth Museum nestled inside the Matheson House or Hall of Remembrance Military Museum to witness thousands of military artifacts from the two World Wars.
Admire the local art scene in Studio 87 and Riverguild Fine Crafts, catch a great show at the Studio Theater, savor delicious craft beer at Weatherhead Brew Co., and go canoeing or kayaking on the Tay River.
After exploring the city, pop over to Code's Mill, an old mill that is now packed with multiple shops and restaurants.
Port Perry
Though small, Port Perry, nestled along the southern shores of Lake Scugog, boasts a rich heritage, outdoor adventures, and a shopping scene that makes you feel like you are in a much bigger city.
Delve deep into the city's history in Scugog Shores Museum Village, home to 11 restored buildings, heritage vegetable, and herb gardens, and thousands of original artifacts.
Enjoying watersports on dazzling Lake Scugog is one of the best ways to spend a day in Port Perry.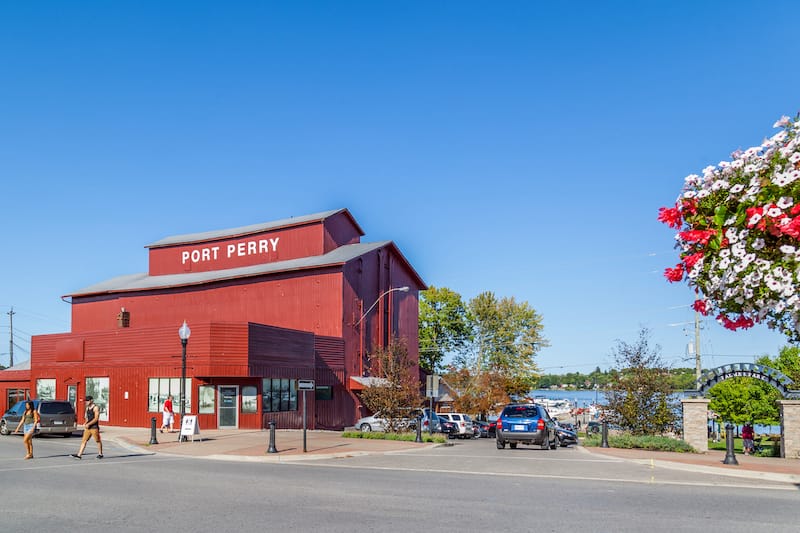 Set aside a few hours to stroll down Queen Street to admire Victorian Era architecture, browse art galleries, and do vintage shopping.
Besides offering a splash pad, walking trails, picnic tables, and scenic waterfront views, serene Palmer Park is the main hub of local events and festivals.
Marvel at the talents of local artists in Kent Farndale Gallery, explore rich flora and fauna in Nonquon Wildlife Area, and appreciate the city's art and culture in Town Hall Theatre.
Almonte
Almonte is a 19th-century mill town perfect for history buffs, so if you are one, it will feel like heaven to you.
Start your journey on Mill Street, downtown's main road packed with a series of murals depicting historic figures and lined with heritage buildings, such as the Old Almonte Post Office and the Victoria Woollen Mill, and many shopping and dining sites.
Explore Almonte's industrial past and learn more about the history of the woolen industry in the Mississippi River Valley area in the Mississippi Valley Textile Museum.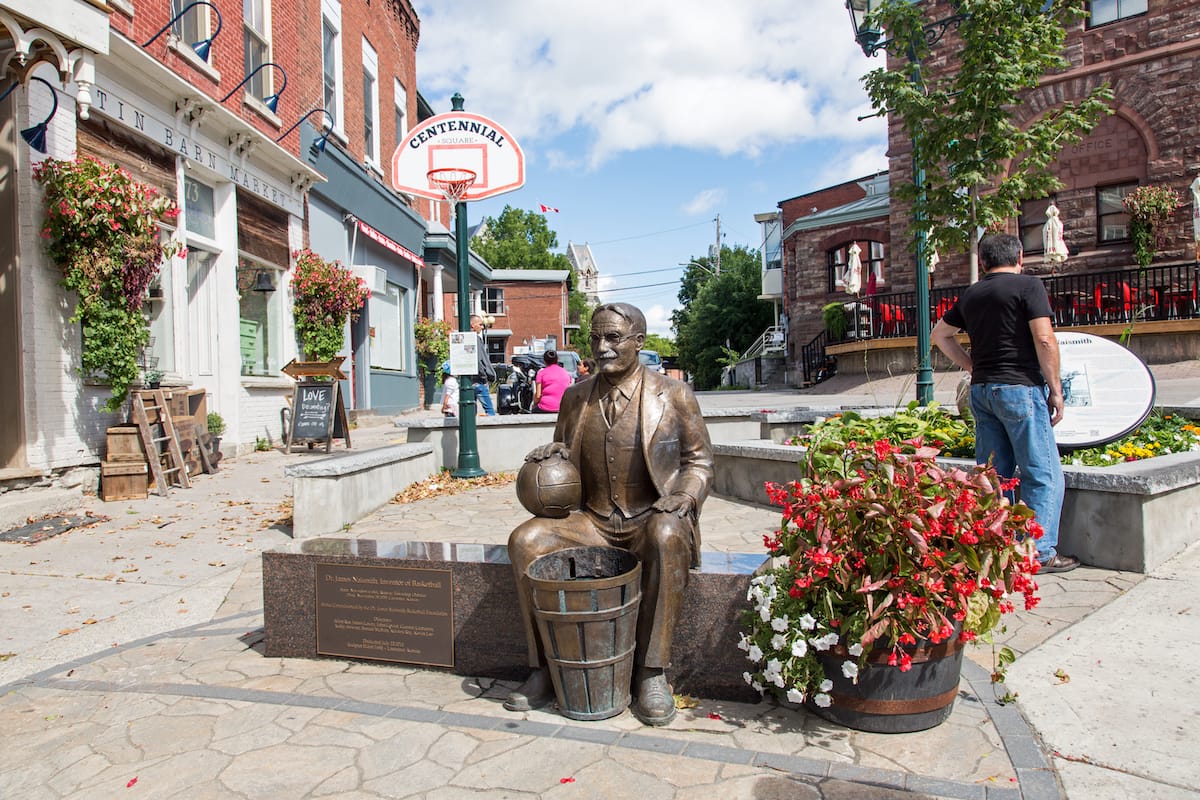 You can dig deep into the area's geologic history in Metcalfe Geoheritage Park, browse through pictures and artifacts from the inventor of basketball Dr. James Naismith's past at the Dr. James Naismith Museum, and hike or bike at the Mill of Kintail Conservation Area.
Take a scenic walk along the stunning Almonte Riverwalk to admire many historic buildings, including Almonte Old Town Hall, built-in 1885, and take in the breathtaking views of the Mississippi River and its waterfalls.
Huntsville
Whether you're seeking a unique weekend getaway or simply want to take a serene day trip from a big city, gorgeous Huntsville should be your go-to option.
Outdoor enthusiasts will love Algonquin Provincial Park and Arrowhead Provincial Park for camping, paddleboarding, swimming, canoeing, cross-country skiing, snowshoeing mountain biking, and hiking opportunities.
Wander around Downtown Huntsville, admire historic buildings, check out the diverse shopping and dining scene, and then head to Lions Lookout, which will reward you with mesmerizing views of Fairly Lake.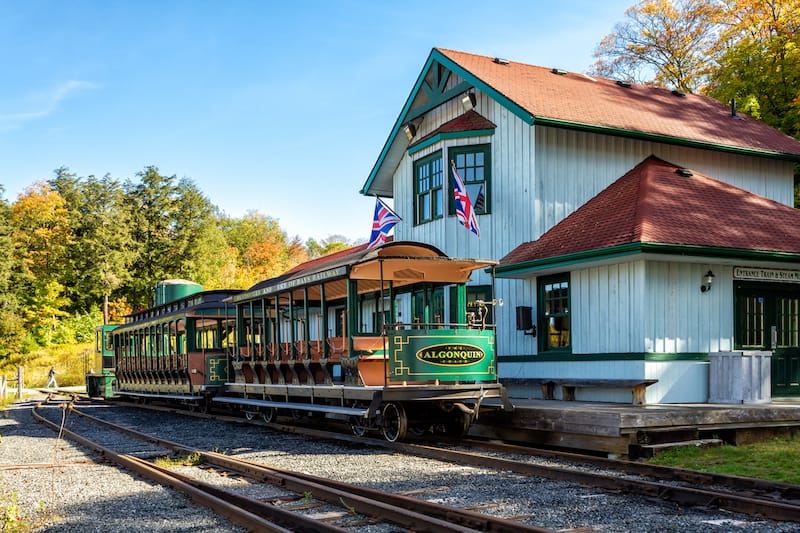 In the winter months, you can get out on the slopes at Hidden Valley Highlands Ski Area or go snowmobiling on over 2,000 kilometers of groomed trails.
If you are interested in learning about the area's history, then make sure to stop at Muskoka Heritage Place, where you can enjoy a ride on a fully functioning steam train and visit Pioneer Village, the Muskoka Museum, and the Steam Museum.
Elora
Best known for its 19th-century limestone construction and the Elora Gorge, quaint Elora is a gorgeous small village tucked away in Ontario's Grand River Valley.
First of all, visit Elora Gorge Lookout to marvel at the stunning vistas of the Grand River and try adrenaline-filled hiking, swimming, fishing, canoeing, tubing, and camping in the Gorge.
Elora Quarry is another must-visit site where you can take a dip in turquoise waters and explore steep limestone cliffs.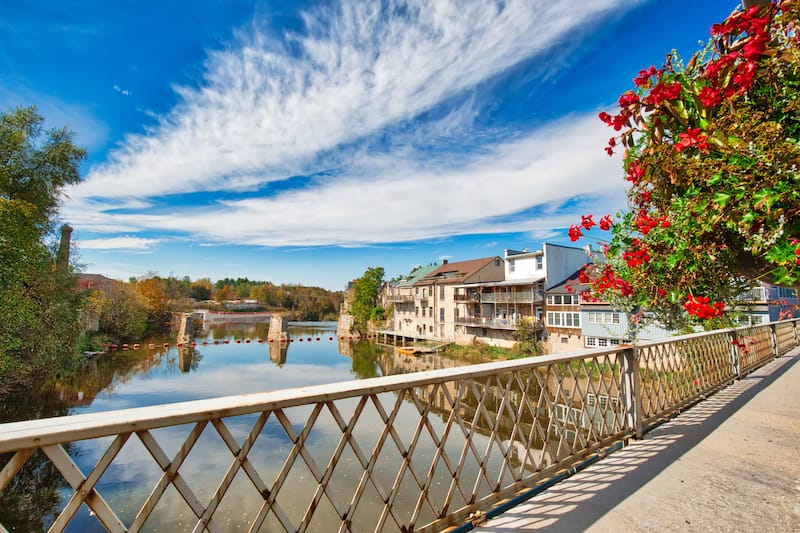 Visit Wellington Museum and Archives to see what early life in Wellington County used to be like, pop over to Elora Mews to indulge in some good retail therapy, or treat yourself to rejuvenating treatments in Elora Mill and Spa.
Take a relaxing stroll along the Bissell Park Boardwalk, enjoy nature in the Elora Quarry Conservation Area, hike and bike the Elora Cataract Trail, and experience the city's arts and culture at the Elora Centre for the Arts.
Grand Bend
Nestled on the shores of Lake Huron, the gorgeous Grand Bend is one of southern Ontario's premier summer destinations. Grand Bend Beach is the main gem where locals and visitors alike flock to soak up some sun.
Lighthouse chasers shouldn't miss walking over the pier to witness the majestic Grand Bend Lighthouse.
Hypnotic sunset views await you in Pinery Provincial Park, which offers diverse flora and fauna, amazing trails, sandy beach, camping, canoeing, and so much more.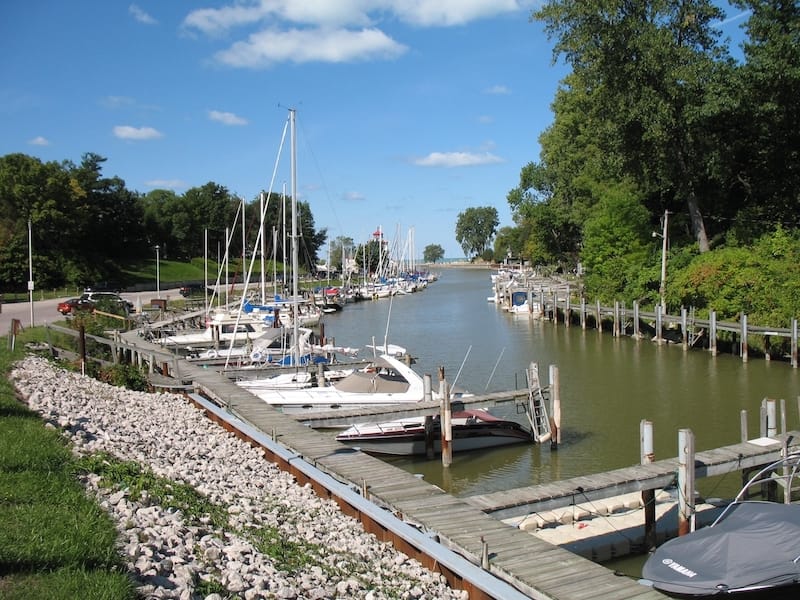 Daredevils can watch drag racing with bikes, sleds, and rocket cars in Grand Bend Motorplex, enjoy watersports on Lake Huron, and catch a thrill while skydiving at Grand Bend Sport Parachuting Center.
Go for a special treasure hunt in Dale's Antique Market & Mennonite Furniture, shop for some unique finds at in the Pinery Antique Flea Market, learn more about Lambton County's early industrial and agricultural past in Lambton Heritage Museum, and take home a piece of stunning art from Sunset Arts Gallery.
Stratford
Experience the real small-town charm in quaint Stratford, located on the picturesque banks of the Avon River and only a 1.5-hour drive from Toronto.
Immerse yourself in your own fairytale by wandering through the Shakespearean Gardens, which once included only those plants that were featured in Shakespeare's plays.
Attend a magnificent performance at the internationally recognized Stratford Festival, check out local produce at the Stratford Farmers' Market, stroll along the stunning Avon River to admire swans and geese, go art shopping at Stratford Art in the Park, and indulge your taste buds with delicious samples on one of Stratford Culinary Trails.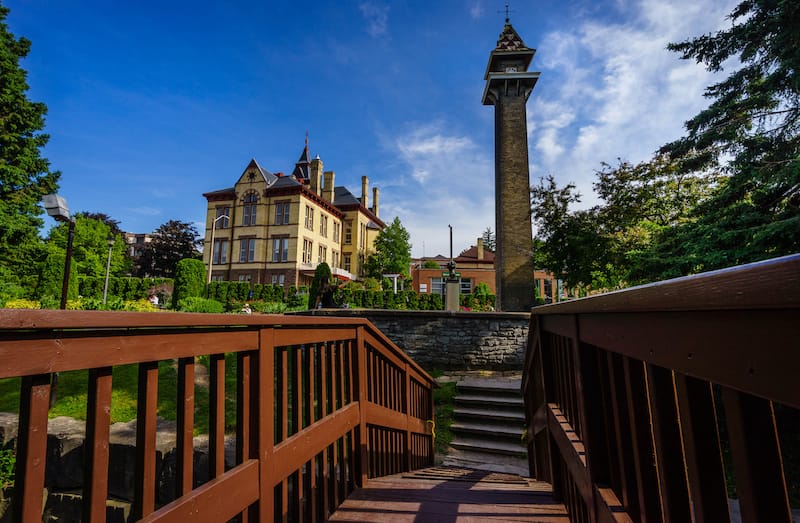 Stanford has its own way of displaying contemporary art exhibits, which you can certainly experience in Gallery Stratford or Stratford Perth Museum.
If you are visiting Stratford during the summer season, take part in the annual Stratford Summer Music Concert, while in the winter, you can enjoy the Lights On Stratford Winter Festival, which transforms the city into a real wonderland of lights.
Fort Frances
The tiny town of Fort Frances is packed with plenty of recreation opportunities, history, and adventures; the perfect mix for every taste.
Leave the 21st century behind as you enter the Fort Frances Museum, where you can witness a number of exhibits and artifacts depicting the history of Fort Frances.
Take a stroll along 3.5-mile Norden Causeway or bike waterfront La Verendrye Parkway to take in the breathtaking views of Rainy Lake.
Nature lovers can't miss fishing, sailing, boating on Rainy Lake, swimming, relaxing, camping, golfing, and simply sunbathing in Pither's Point Park.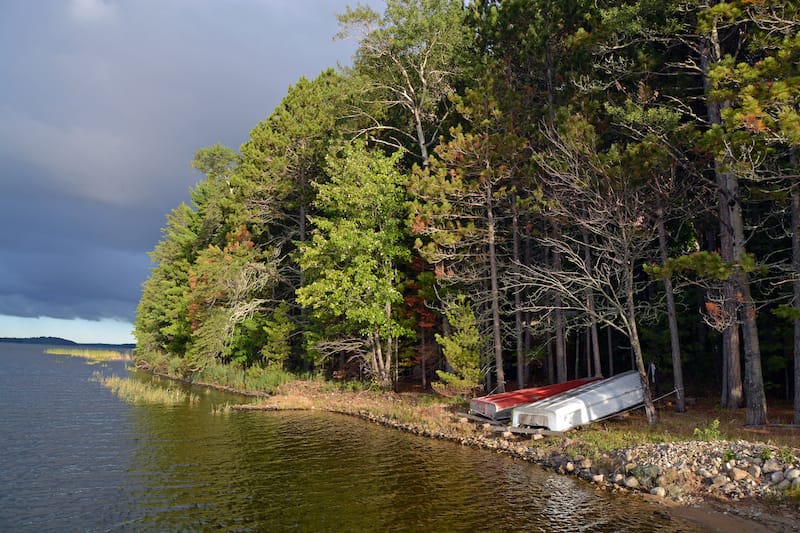 The winter season makes this city absolute heaven for winter sports adventures. Go sliding at the Little Beaver Snow Park and enjoy cross-country skiing at the 8th Street Trails.
Other must-visit attractions are the Rainy Lake Mermaid in the middle of Rainy Lake, the Hallett, the Big Chair, and the Lookout Tower.
Westport
Nestled to the west of Rideau Lake in Eastern Ontario, charming Westport is truly a sight to behold.
Your first stop should be ​​Westport Rideau Lakes Visitor's Welcome Centre, which gives visitors advice on what to do in Westport.
The scenic views of the town, the lakes, and the harbor below from the Foley Mountain lookout point can't get better than this.
Spend more time in nature in the Foley Conservation Area, which is home to forests, ponds, and fields, and offers hiking and walking trails, camping, and picnic areas.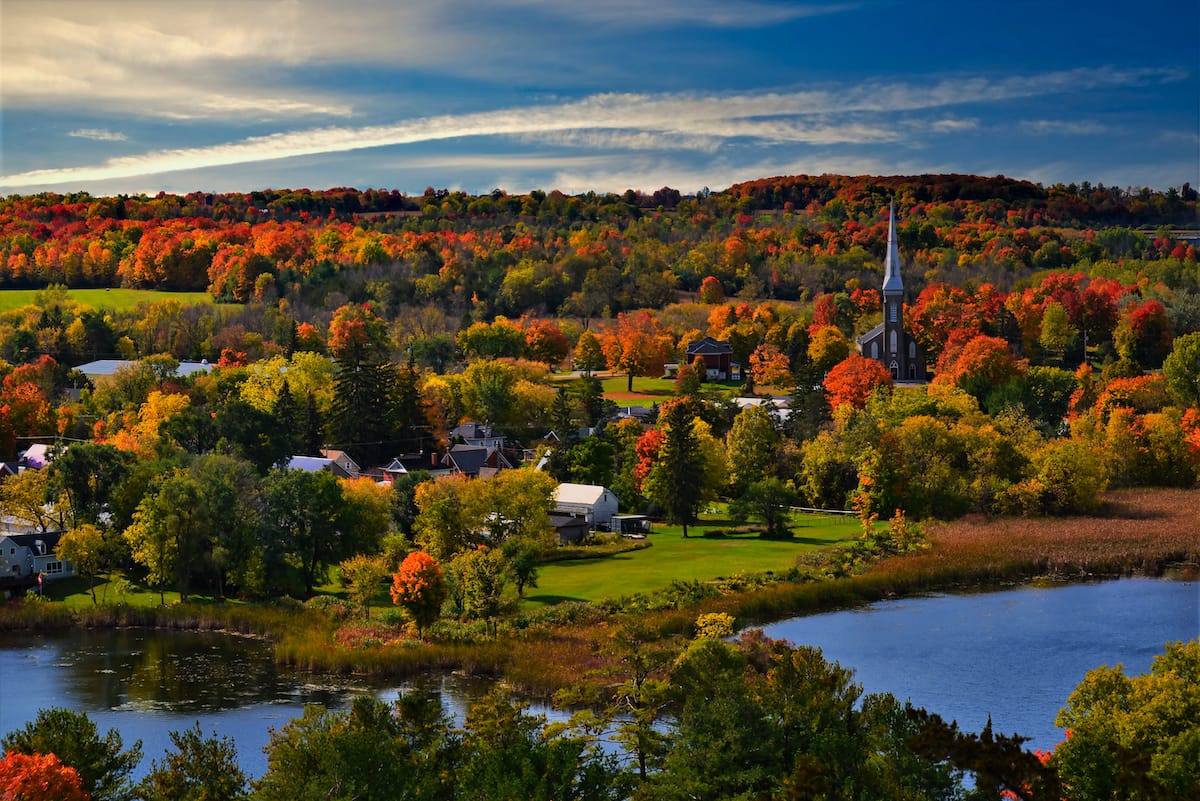 History buffs should check out Rideau District Museum to learn about Westport's early history. Wolfe Lake and Sand Lake provide ideal conditions for fishing and water sports adventures.
Sip a glass of local wine in Scheuermann Vineyard and Winery, get your daily dose of vitamin D while sunbathing at Westport Sand Lake Beach, enjoy boating or canoeing on the Rideau Canal, and stop by the Westport Farmers' Market for fresh produce.
Wawa
Wawa is a gorgeous city most famous for its giant goose statue perched on a large rock over the Trans Canada Highway.
Reconnect with nature in Lake Superior Provincial Park, canoe or kayak to explore Wawa from the water, try fishing at Lake Superior's inland sea, and hike the Lake Superior Coastal Trail to explore rich flora and fauna.
Those after pristine scenery should check out Sand River Falls, Scenic High Falls, Silver Falls, or Wawa Creek Falls. Heritage Park, Lions Beach, and Sandy Beach.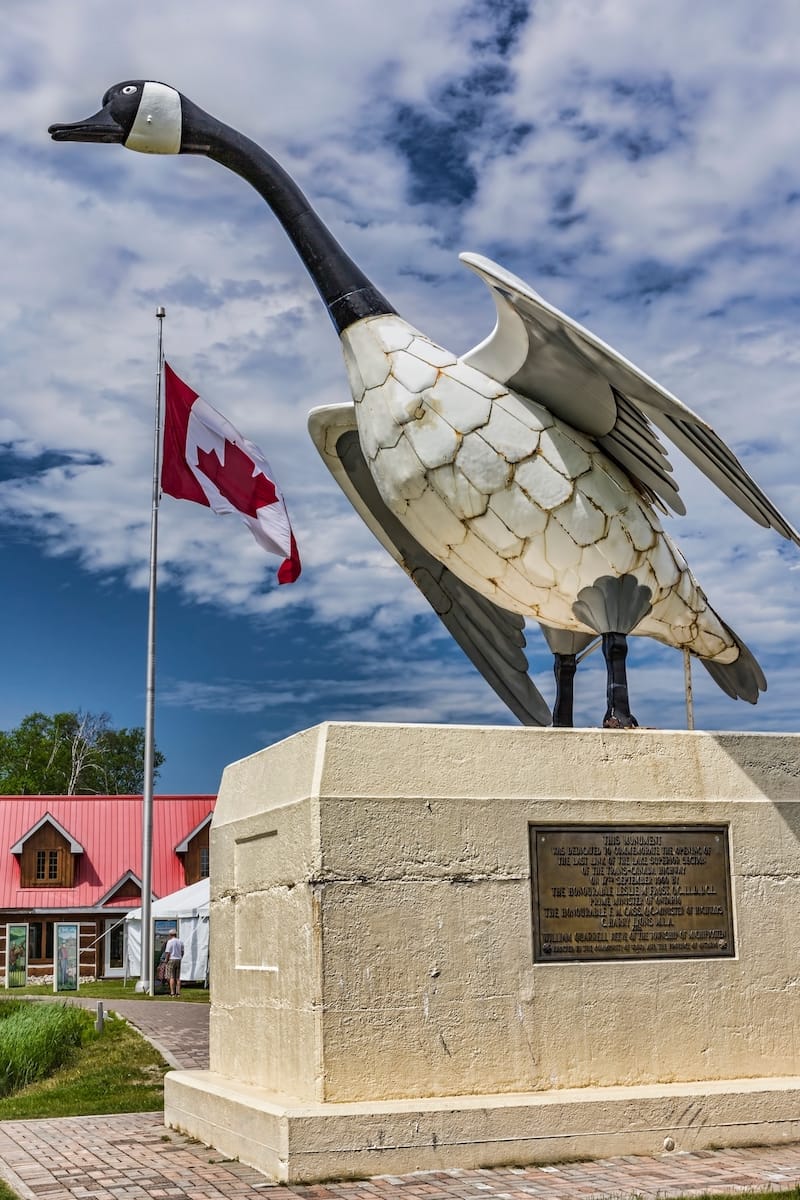 These are the perfect areas to organize picnics, soak up local history, and let the kids loose in the playground.
To get a real taste of the area's unique culture, make sure to participate in the Wawa Music Festival, the annual Festival of Lights, or visit Goose Nest Market.
Everyone from first-time riders to seasoned ones shouldn't miss Wawa's 400 km of perfectly groomed trails for snowmobiling, sledding, and 10 km trails for skating and cross country skiing.
Picton
Picton is a stunning coastal town in Prince Edward County that woos visitors with its architecturally-significant buildings, rich cultural heritage, and exciting adventures.
Take a glimpse into the past in Macaulay Heritage Park, which houses the Macaulay House built in 1830, the old St. Mary Magdalene Parish Cemetery, the historic former Church of St. Mary Magdalene, the Heritage Gardens, and the Carriage House.
Visit the Bay of Quinte and hop on Glenora Ferry to experience Picton in style.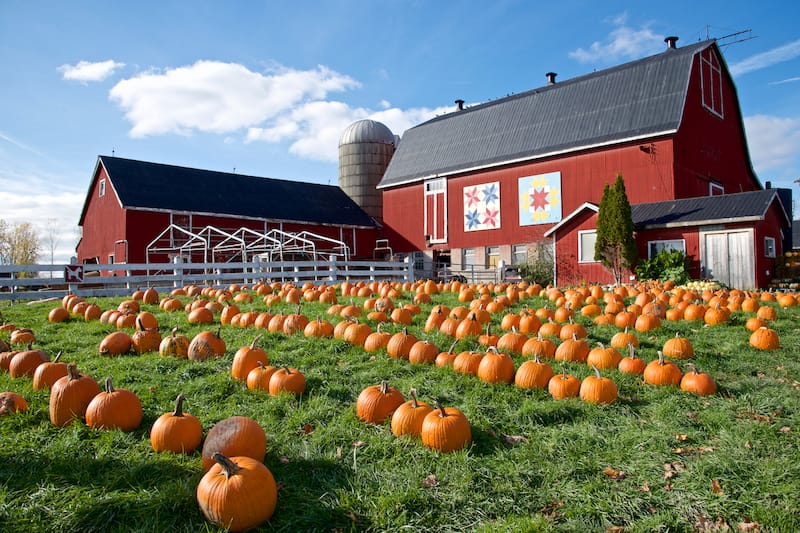 Captivating scenery awaits you at Lake on the Mountain, nestled on the top of a mountain in Picton, that draws many visitors due to its mysterious nature.
Quench your thirst for contemporary and historic art gems in Oeno Gallery, enjoy camping, boating, and fishing in Benson Park, sunbathe on sandy beaches at Sandbanks Provincial Park, and explore endangered species in Point Petre Wildlife Conservation Area.
Niagara-on-the-Lake
Niagara-on-the-Lake also referred to as Ontario's prettiest town, has long been an important part of Canada's history.
First things first, you need to explore the historic downtown packed with Victorian red-brick buildings, antique shops, restaurants, and galleries.
Stroll down historic Queen Street to witness the Memorial Clock Tower, the courthouse building dating from 1846, Ontario's first pharmacy, the cenotaph, the historic Prince of Wales hotel, and one of the Shaw Festival playhouses.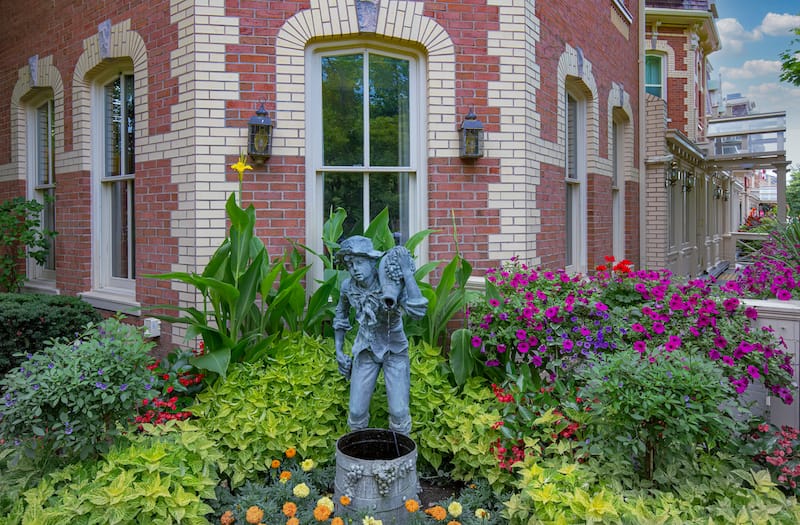 Your Niagara-on-the-Lake trip won't be complete without visiting world-famous Niagara wineries, such as Peller Estates and Henry of Pelham, to savor signature fine wines.
Step back in time as you explore Fort George, where soldiers walk around in period attire as though time has stopped.
Take in a play or two at Shaw Festival, walk through Queen's Royal Park, stop at the Niagara-on-the-Lake Museum, get artsy at Niagara Pumphouse Arts Centre, and drive or bike along the Niagara Parkway to pass by Queenston Heights Park, the Laura Secord Homestead, and Fort George.
Port Hope
For a dose of quaint Ontario charm, it's hard to do better than Port Hope. Explore Port Hope's historical assets at Port Hope Public Library, the Port Hope Archives, Dorothy's House Museum, or visit 19th-century Wesleyville Village to witness old buildings and time-weathered tombstones that date back to the 1860s.
Get into nature while hiking through the 4,000-hectare Ganaraska Forest, which features over 100 trails for hiking, mountain biking, and horseback riding.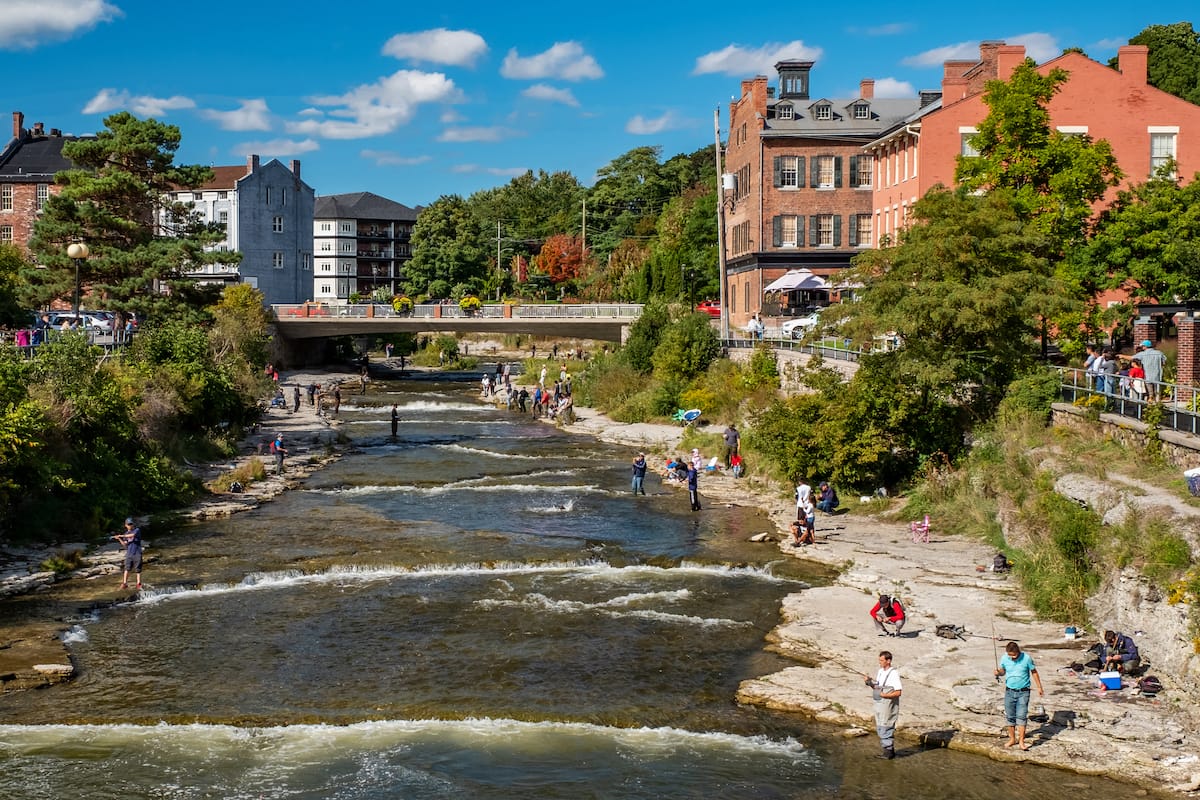 Thrill-seekers will love challenging Treetop Trekking adventures in the forest. Sunset chasers should definitely pay a visit to West Beach for that perfect Instagram-worthy sunset shot.
Immerse yourself in public art as you stroll past the Salmon Trail, Sports Day Mural, enjoy a picnic at the Garden Hill Conservation Area, see a hive in action in Dancing Bee Farm and Observatory, marvel at unique arts and crafts at Primitive Designs, and experience vintage glamour in Capitol Theatre.
Niagara Falls
Nestled on the edge of the Niagara Gorge, Niagara Falls is the premier destination of the Niagara Region.
No need to mention that you have to start your journey by visiting Niagara Falls, one of the world's most breathtaking and most famous waterfalls.
Two of the most popular attractions are Niagara Hornblower Cruise, which offers close-up tours to the base of the falls in 700-passenger catamaran boats, and the Skylon Tower, which rewards you with a magnificent bird's eye view of the city, stunning Niagara Falls, and majestic Niagara Escarpment.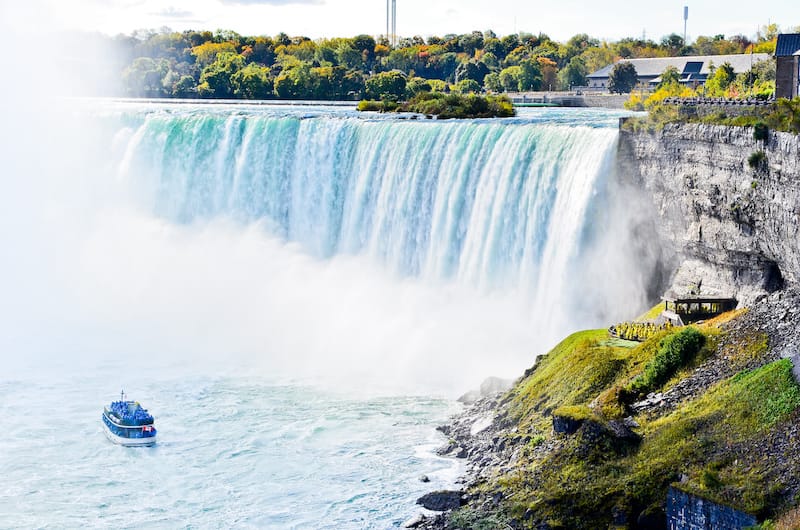 Get your daily dose of adrenaline in the Whirlpool Aero Car that will take you over the roiling waters of the Whirlpool Rapids in Niagara River.
Those wanting to learn more about the city's history can visit Niagara Falls History Museum, Niagara Military Museum, and Chippawa Battlefield Park.
Take in the city's sweeping views from another perspective aboard Niagara SkyWheel, get away from all the noise and people in Queen Victoria Park, or see your favorite stars in the Avalon Theatre.
Town of Blue Mountain
Bursting with small-town charm, the Town of Blue Mountain is the perfect place to experience a serene gateway and spice it up with thrilling adventures.
In winter, the city becomes true heaven for winter fans. Here you can go cross country skiing on 27 kilometers of terrain or enjoy skiing and snowboarding at Blue Mountain Resort, Alpine Ski Club, or Craigleith Ski Club.
Explore the town's unique culture at the Craigleith Heritage Depot museum, admire local art at the L.E. Shore Gallery, or learn and research in the Blue Mountains Public Library's inclusive environment.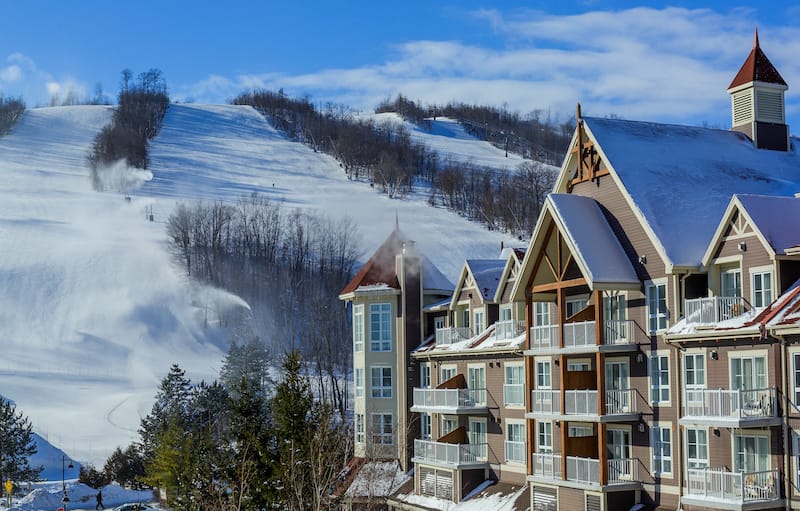 Lace up your hiking boots and head to hiking Town Trails, enjoy family hangouts in Bayview Park, and unleash your competitive spirit in Moreau Park.
The city is home to a number of beaches, such as Northwinds Beach, Council Beach, and Peasemarsh Beach, perfect for swimming or simply gazing up at the marvelous views.
Did we miss any amazing small towns in Ontario? Let us know the best Ontario small towns worth checking out in the comments. Thanks!
More Ontario Travel Guides
Pin this Ontario Small Towns Guide