One of the best things to do in fall in Illinois is going apple picking! These are the best apple orchards in Illnois (and the best places for apple picking in Illinois).
We have tried to include a variety of local Illinois apple orchards on the guide but also wanted to make sure we included places to go apple picking near Chicago.
Did we miss any amazing places to pick apples in Illinois? Let us know in the comments. Thanks!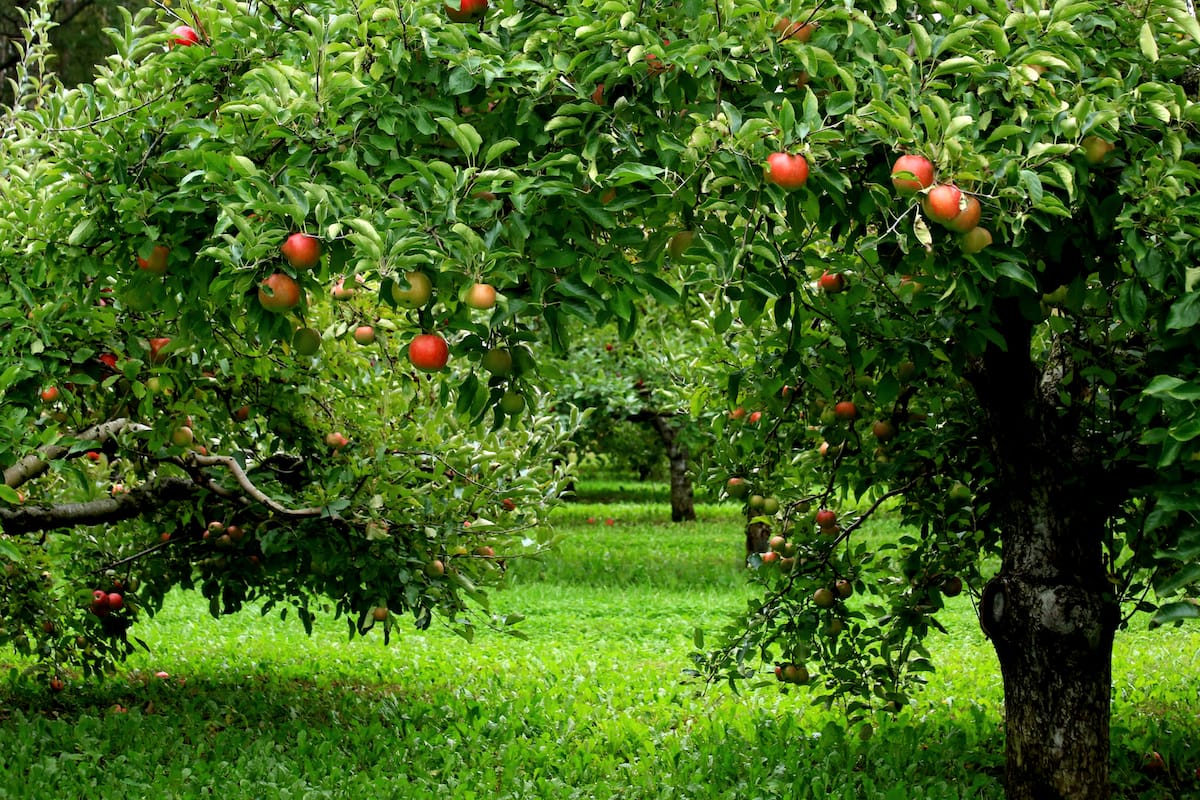 When to go Apple Picking in Illinois
Most of the orchards on this guide open in September for the apple picking season! The best months to go are definitely September and October.
If you're looking to combine your apple picking experience with pumpkin picking, be sure to opt for October as your month to visit the orchard!
Best Apple Orchards in Illinois
Rendleman Orchards
Location: Alto Pass
Website
Rendleman Orchards has dedicated more than 150 years and five generations to growing the best peaches, nectarines, and apples, which they sell to commercial produce markets all across the Midwest.
At the farm market, which is situated at the entrance to the farm, they sell the freshly selected and tree-ripened fruit directly to the guests.
From the Rendleman Orchards' family to yours, they ship from farm to porch.
Looking for a thoughtful, original gift idea? Send a gift box from Rendleman Orchards Farm Market!
The locally produced apples and the gourmet food gift baskets provide the ideal presents for clients, staff members, or family and friends.
These lovely gift boxes are shipped directly from them with your customized message inside!
They're open from late June to late October, Mondays to Saturdays from 9:00am to 5:00pm and Sundays from 12:00pm to 5:00pm.
Edwards Orchard
Location: Poplar Grove
Website
Fourteen family members work at the fourth-generation farm – Edwards Orchard, owned by the Edwards family.
Edwards Orchard now has apple trees, pumpkins, squash, mums, and berries, spread across 100 acres. Over 30 different kinds of apples are grown on their 50,000 apple trees.
Picking the delicious fruit at the height of its season throughout the autumn months becomes almost like a tradition, a ritual if you will, for some visitors.
This family-run apple orchard in Poplar Grove offers guests fresh-pressed apple cider, crisp apples, and apple cider donuts. They have provided apple picking on the farm for more than 50 years; for many of the visitors, this activity has evolved into a tradition.
Apple picking starts in September and lasts through October throughout the fall season. Edwards Orchard operates only during the months of September through November.
Edwards Orchard, honoring the distinctive flavors of autumn for over four generations.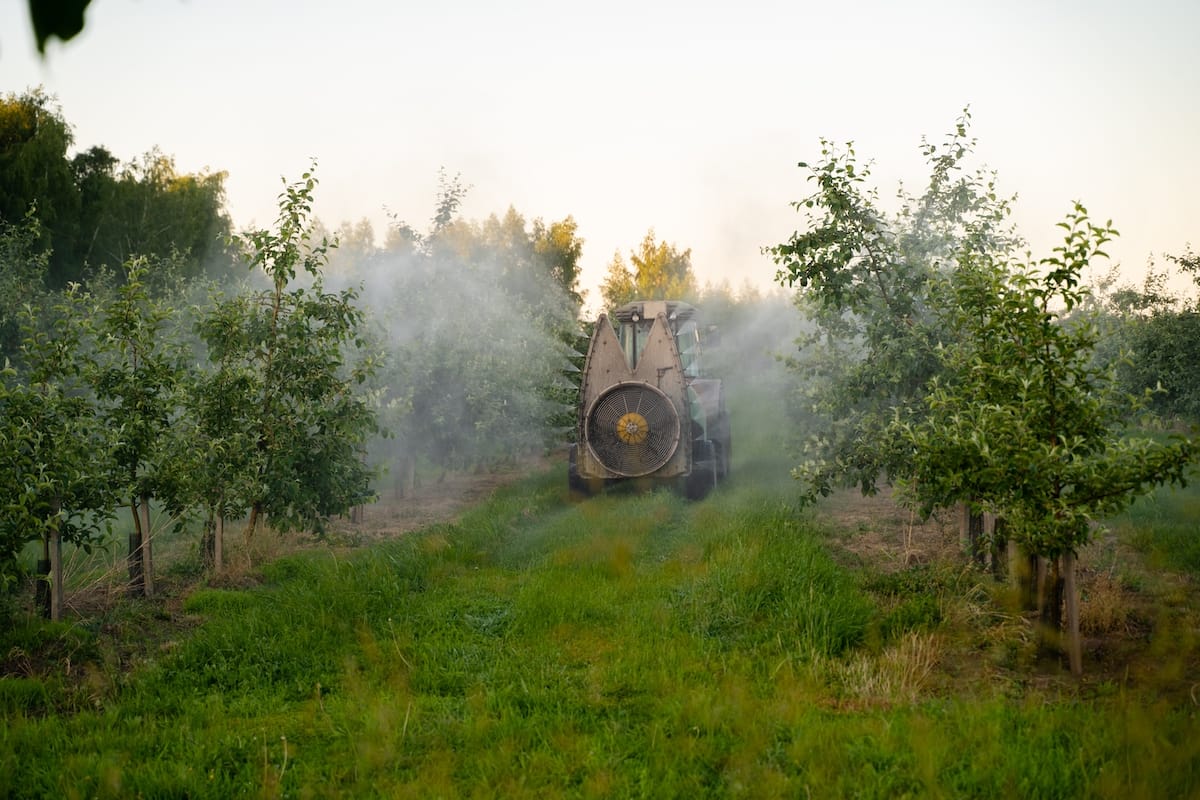 The Valley Orchard
Location: Cherry Valley
Website
Their 35-acre, family-run orchard contains about 5,000 apple trees. You can either pick your own apples at the orchard or buy pre-picked apples from the store.
However, The Valley Orchard does typically choose the Honey Crisp, and these are also available in the store.
Rhubarb, raspberries (both summer and fall), blueberries, cherries, red, white, and black currants, as well as blackberries, are also available for picking (in the summer).
They produce their own, 100% pure cider, so make sure to taste some at some point during your visit. They also have slushies made with cider as well.
The Illinois orchard also provides mouthwatering cider donuts, delicious apple pies, cinnamon bread, caramel apples, and fudge that is absolutely to die for.
Many fall decorations, linens, candles, and other distinctive home goods are available in the store. They also have a wide range of jams, jellies, salsas, honey, squash, and pumpkins.
Hours at The Valley Orchard are Mondays to Saturdays from 10:00am to 4:00pm.
Jonamac Orchard
Location: Malta
Website
Northern Illinois's Jonamac Orchard is a three-generational family farm.
Gerald McArtor, the company's founder, developed a love for growing apple trees after enrolling in horticulture studies at the nearby Kishwaukee College.
He planted a number of trees at his residence before buying the farm from the Johnsons in 1984 with the help of his wife Mary Lynn.
Gerald chose the name "Jonamac Orchard," which is a combination of the names Johnson and McArtor as well as the name of an apple variety that is produced on the farm.
Eventually, the farm grew more and more, adding things like a corn maze. Every year, they develop a map and decide on the layout and other features they want in the maze.
The maze is then planted and ripped out each spring! The family makes improvements to the farm every year and tries to introduce new activities for the visitors to enjoy with their families.
This has included the Jumping Pillow; Petting Zoo; Apple Train; Apple Cannons and Launcher; Pumpkin Cannon; and the BarnYard Activity Area.
Jonamac Orchard recently added wine and hard cider, as well as a Cider House for the manufacturing of both sweet and hard cider.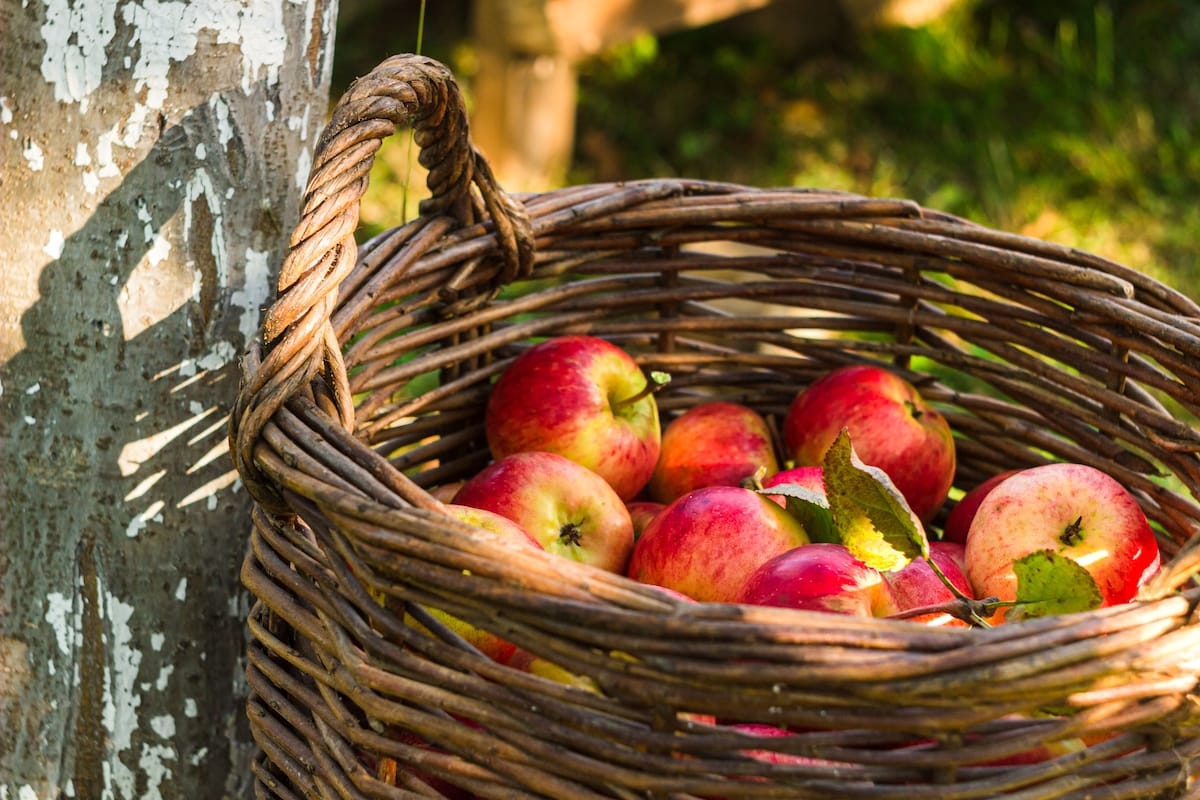 Okaw Valley Orchard
Location: Sullivan
Website
Okaw Valley Orchard is a family-owned and operated orchard that has been in business for over three generations and strives to offer the best for its visitors.
Twenty-seven different varieties of apples, peaches, plums, and pears are produced by their 1,500 fruit trees.
Come and enjoy a meal in the covered picnic area, have your kids enjoy their time by playing on the playground, stroll through the orchard, and visit the country store, which is stocked with fresh fruit from Illinois.
During the fall season, enjoy their apple cider donuts, honey, jams, presents, and other freshly baked treats.
Depending on the kinds of apples available, they also offer U-Pick apple options. A popular destination for many families, Okaw Valley Orchard has a reputation for being loads of fun! However, the orchard is going through a change right now.
The 1980s-era fruit trees that were originally planted need to be replaced. Sections of the orchard are being replanted with U-Pick and other future activities in mind.
For the following three years, there will be a restricted selection of U-Pick options available. Check their Facebook for updates regarding the availability of public U-Pick. On particular weekends, they will offer a short window of public U-Pick.
Christ Orchard
Location: Elmwood
Website
Over 40 years have passed since the orchard began producing fruit. The Midland Coal Company planted the first trees in the early 1970s.
Later, when the orchard started producing fruit, the FFA club at Elmwood School was requested to care after and manage the property. Then, a man named Kurt Christ took charge.
He was actively involved in the upkeep of the orchard while still a high school student. After graduating, Kurt rented the orchard for a while before buying it in the middle of the 1980s.
As the second generation now joins the company, they'll keep working together to give their consumers high-quality fruit and farm-fresh goods at Christ Orchard.
Today, you can go apple picking in the orchard from September until roughly mid-October. Remember to buy a bag before entry as, without a bag, access to the orchard is not permitted.
No hay rides are provided to the orchard, and cars are not permitted inside the orchard. Visit the Apple Shed for cider and other fall treats after picking.
At dusk, U-Pick (for apples and pumpkins) shuts. After dusk, no admission will be permitted.
All Seasons Orchard
Location: Woodstock
Website
The apple orchard, pumpkin patch, and corn maze are all things you can look forward to at the All Seasons Orchard.
It's situated near Woodstock, Illinois in McHenry County. They are open every day in September and October, and they are close to Rockford and the Chicago metropolitan area. It is the perfect Chicago day trip!
Visit them today and let your kids play in the barnyard and pick your own apples in the orchard! With the perfect activities for a day of nonstop excitement, visiting the All Seasons Orchard is a popular fall trip for both families and friend groups.
If you're interested in pumpkin or apple picking nearby, they have both available!
They also host wedding ceremonies and wedding receptions throughout the spring and summer if you're looking for a rural wedding location close to you!
Pricing updates in mid-August each year. Entry into the orchard requires one bag per person (one apple pack maximum per person). Children under 2 are free, but they cannot receive an apple bag.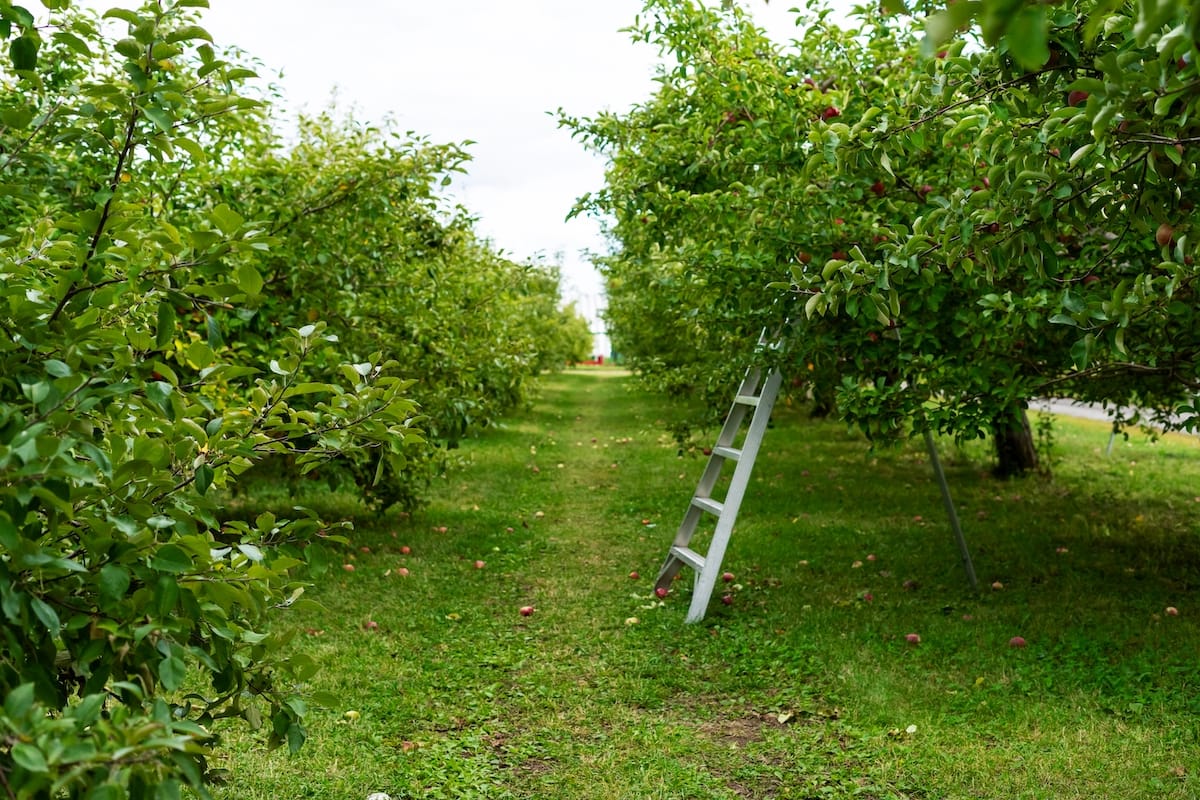 Tanners Orchard
Location: Speer
Website
You'll discover a family-friendly setting where having fun is the number one rule down at Tanners Orchard. Over 11,000 trees and 17 different varieties of apple may be found in the orchard.
Along with a variety of other fruits and vegetables, they grow pumpkins on over 20 acres. Tanners Orchard holds a number of thrilling events every year as well, so stay up to date with the dates when visiting if you want to take part in them!
The Peach and Pancake Breakfast, Sunflower Experience, Grandparents Weekend, and many others are among the favorites. Have a look at their events calendar or see the many event details on their events page.
The distinctive aroma of the Apple Bin Bakery will definitely entice you when you visit Tanners Orchard!
All year long, you may discover freshly baked goods, including the renowned apple cider donuts, homemade fudge, freshly baked pies, and bread.
On the farm, you can also order a meal during the week. You can choose from a variety of sandwiches, wraps, soups, and salads on the menu.
Broom Orchard
Location: Carlinville
Website
Come visit the Broom Orchard, family-owned, by Jeff and Lisa Broom, with your family and friends! You can find them in Carlinville, Illinois.
Their mission is to offer clients high-quality fruit that has been freshly picked, as well as a welcoming environment for families and friends.
Broom Orchard has a farm market as well which is open from July through December. When in season, they sell fresh peaches, apples, blackberries, nectarines, plums, pears, pumpkins, and other seasonal fruits and vegetables.
Additionally available at the market are Illinois honey, popcorn, preserves, butter, and all fruit spreads created by the Amish.
Don't forget about their infamous sweet cider, either! Beginning around Labor Day, Broom Orchard provides pick-your-own apple harvesting.
The cost of harvested apples and apples that you can pick yourself is the same. Admission into the orchard is completely free. Pick your own options are not available for all varieties, so keep that in mind before starting your adventure at the Broom Orchard!
Curran's Orchard
Location: Rockford
Website
Curran's Orchard, located in Rockford, is an absolute hit with both locals and tourists!
Spend a day picking apples in the picturesque scenery of Illinois. The orchard is typically known for being a more family-friendly orchard, with lots of fun activities available for children.
It's also a great place to plan your Instagram photoshoots, as they have stacks of hay near the farm. They also serve chocolate chip cookies which are absolutely to die for at their store.
Curran's Orchard is where you will find organic apples, grown without the use of chemicals.
Gala, McIntosh, Cortland, Jonathan, Empire, Yellow, Red, Jonagold, Northern Spy, Blushing Gold, Rome Beauty, HoneyCrisp, and Granny Smith are just a few of more than a dozen varieties that are available, either pre-picked or ready for you to choose yourself.
A few of the delicious apple-related foods available are apple pies, apple donuts, freshly pressed award-winning apple cider (state and national awards), raspberries, pumpkins, apple butter, and real maple syrup.
They also have a glass-sided beehive, a petting zoo, fall-themed crafts, an apple slingshot, and a corn tunnel down at the farm. Hay rides are offered on the weekends.
If you're planning on visiting, they're open every day from 9:00am to 6:00pm.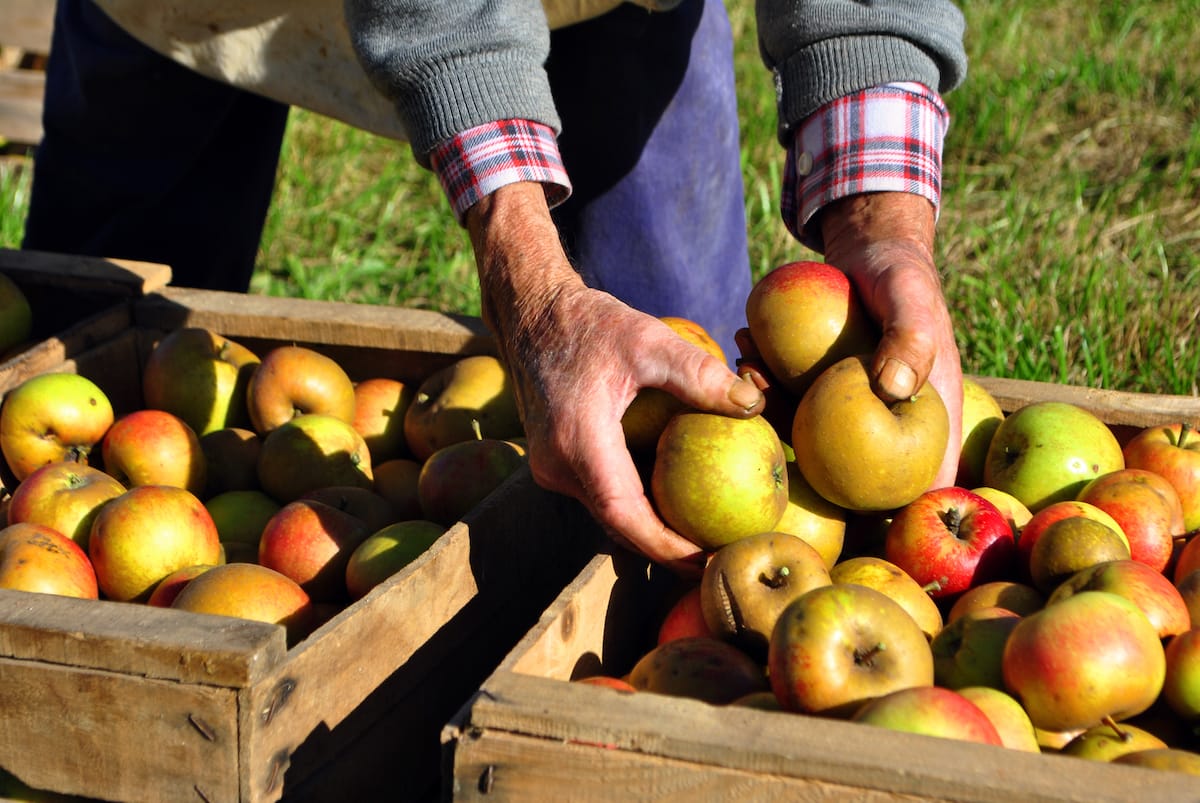 Kuipers Family Farm
Location: Maple Park
Website
Wade and Kim Kuipers opened their 71-acre pumpkin patch to the public in 1998 with the intention of bringing families closer together while they experienced the same simple joys of a fall day spent on a picturesque Midwest farm with their three children.
At the Kuipers Family Farm's Orchard Shop, fresh fruit is bagged and sold (individual apples are available in half-peck bags).
Supply and variety both affect prices so keep that in mind as well. The orchard offers apple picking until October. Orchard entry costs $12.99 per person. Children under 2 are admitted for free but do not get a bag. The Admission fee into the orchard is required for everyone.
When you go, give yourself lots of time to go about the store and experience the country's sights, sounds, and tastes; it's an absolute must-see!
Browse one-of-a-kind home décor products or try some of the many specialty dishes they offer from the Sample Kitchen.
To purchase some of their renowned apple cider doughnuts, freshly baked pies, and cream and butter fudge, follow the delicious scent into the Orchard Bakery and grab a gallon of their freshly pressed apple cider for a true flavor of autumn.
Liberty Apple Orchard
Location: Edwardsville
Website
Recently established, family-run Liberty Apple Orchard offers U-Pick apple picking to locals and visitors in Edwardsville.
While conveniently close to Edwardsville, Glen Carbon, Troy, and Highland, Liberty Apple Orchard is still in a rural area. The orchard is perfect for family portraits because of its absolutely stunning scenery.
It's also simple to get to from the road, and accessible. They offer 18 different varieties of apples for family harvesting from late August through November.
Along with a local U-Pick experience, they provide: on many Saturday mornings, apple cider doughnuts; (from mid-September to October) apple cider; all-natural apple sauce with no added sugar (made with their own apples); apple butter; apple caramels; books for kids; child-and-mother's handcrafted aprons with apple prints; mixes for apple crisp and apple cake; and liberty-themed coffee mugs.
Indulge in a day of apple picking and shopping for apple-related products.
Unlike most other farms, Liberty Apple Orchard really tries to focus only on apples other than adding a lot of variety to the farm.
Did we miss any amazing places to go apple picking in Illinois? Let us know your favorite apple orchards in Illinois in the comments! Thanks!
More Illinois Travel Guides
Pin this Ilinois Apple Orchards Guide