Are you looking for the best places to go apple picking near Toronto? This guide contains some of the best apple orchards near Toronto to help you out!
Many of these apple orchards are located a short distance from the GTA and are ideal day trips during the fall!
Did we miss any incredible Toronto apple orchards? Let us know your favorites in the comments. Thanks!
When to Go Apple Picking in Ontario
Many of these Ontario apple orchards are open from September until the end of October, but some may open during August for picking.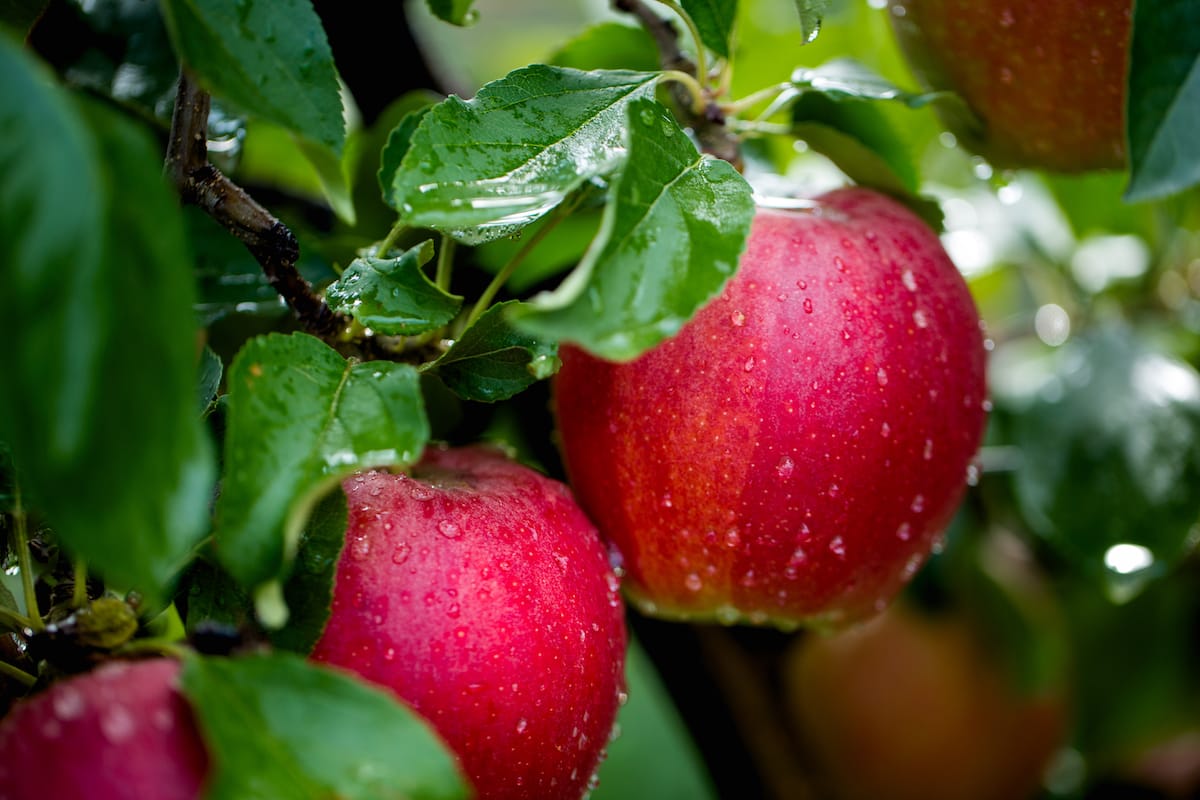 If you visit later in mid-fall, you may be lucky enough to pick a few pumpkins if the farm you visit also has a pumpkin patch.
Best Places for Apple Picking Near Toronto
Apples of Glasgow
Location: Uxbridge
Website
Just east of Stouffville in Uxbridge, Ontario, there is a charming, small, family-run orchard called Apples of Glasgow.
They cultivate and sell three delectable apple varieties: Empire, which is fantastic for baking, sweet Red Delicious, and the crisp and tart McIntosh.
At their Roadside Honor Stand, they provide pick-your-own, pre-picked apples, and apple cider, made solely from the apples at the farm. For $30, purchase your 10-pound apple bag on-site (4.5 kilos). Entry is free.
They're open from 10:00am to 4:00pm on Saturdays and Sundays from mid-September to mid-October, during harvesting season.
The mix of their apples is used to create this delectable soft cider (all three: McIntosh, Red Delicious, and Empire).
Thanks to Geissberger  Farmhouse Cider and their mobile juicer, they press the cider on-site. Five liters of cider cost $20. Fresh and frozen apple pies prepared from scratch are $20 (while quantities last).
Come down to Apples of Glasgow and spend a day picking your own apples as well as enjoying delicious, cold cider under the warm sun with friends and family!
Dixie Orchards
Location: Caledon
Website
Enjoy a day with friends and family, picking fruit at Dixie Orchards, in the picturesque Caledon in Toronto, taking in the sun, and putting your agricultural skills to work! At the end of August,
Dixie Orchards starts their u-pick apple season with over 20 different types of apples, all ripening at different times.
By the end of September, a variety of pumpkins—including jack-o-lanterns, pie pumpkins, and white pumpkins as well as gourds and squash will be available as well, so you're not limited to only apples!
To assist with moving the pumpkins from the field to your vehicle, they offer wagons. Picking for hazelnuts starts in early October and is fairly popular because of how rare it can be to find a hazelnut-picking farm in Toronto.
Residents of Ontario are in for a unique treat because they have one of the only u-pick hazelnut farms in Eastern Canada.
They have around 6 different types of hazelnuts that are suitable for baking or plain raw eating.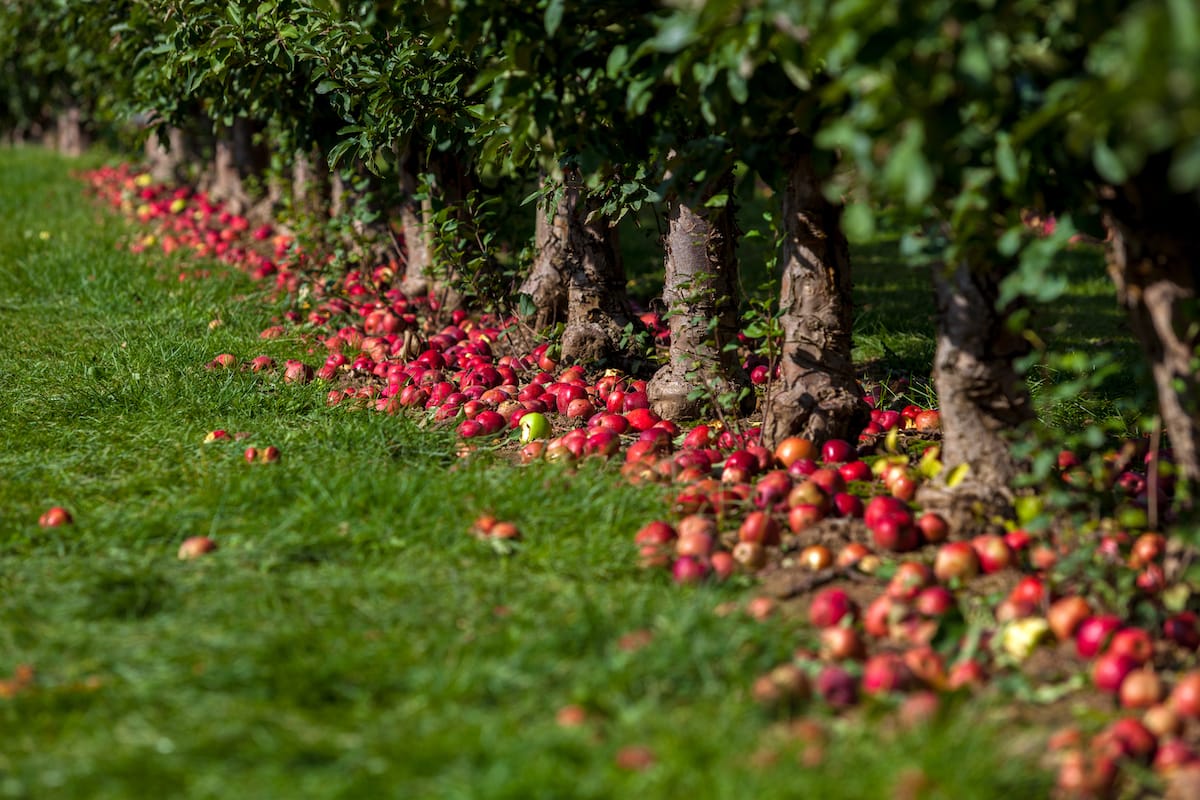 Chudleigh's Entertainment Farm
Location: Halton Hills
Website
Every farm kid is aware that rural living is more than just hard work and overalls. Living on Chudleigh's Entertainment Farm also means appreciating the surroundings and what nature, a farmer, and a baker can do when they work together creatively.
That is the true motivation behind everything Chudleigh's does.
They offer everything from u-pick to baked goods to impeccable scenery you can enjoy whilst on the farm. On an apple farm, where happiness is never far away, Chudleigh was born.
Living in the country teaches one to work hard, but also to appreciate life's simple pleasures and nurture the child inside of each of us.
Their delectable treats have been inspired by the thrill of returning home for over three generations.
Albion Orchard
Location: Caledon
Website
Situated in Caledon, north of Brampton and close to Toronto, is the famous Albion Orchard. They're open during the months of September, October, November, and December.
Make plans to visit when the apples are ready to be picked in the late summer and early fall! The apple season is in full swing in October, so if you're more into apple picking, visit in October.
The variety of apple cultivars is at its widest during this time. Along with apples, they are also fairly popular for their pumpkins as well.
Come sample farm-fresh food at the lovely apple orchard outside of Toronto. First come, first served applies to PYO.
Although they do have a debit/credit machine in the store, they ask that you bring cash for PYO. Prices range from $20 for 10 lb bags (limit sharing is 2 individuals per 10-pound bag / 4.5 kg) to $40 for 20 lb bags (maximum 4 people to share a 20 lb bag).
The minimum for apple picking is 5 pounds (or 2.25 kg) per person. Their hours are Tuesdays to Fridays from 10:00am to 6:00pm; Saturdays and Sundays from 10:00am to 5:00pm; and they're closed on Mondays (other than Holiday weekends).
They're also open on Labor Day and Thanksgiving.
Carl Laidlaw Orchards
Location: Brampton
Website
Time spent in an orchard is both beneficial for the human spirit, and is great when wanting to get away from all the city chaos and do an activity with loved ones in the country.
You can never have too many apples in your refrigerator, and what better place to get your apples in Brampton than Carl Laidlaw Orchards? In the native proverb, there's a saying: "We do not inherit the land from our ancestors – we borrow it from our children."
Down at Carl Laidlaw Orchards, they firmly believe that we all, as beings of nature, should take and contribute straight from the earth.
Therefore, the u-pick season is usually booming! The majority of selections last for a few weeks, but availability really relies on how many other guests have the same taste in apples.
They are typically closed by mid-October each year. Each spring, they plant fresh orchards and now have 5 young, new-variety orchards.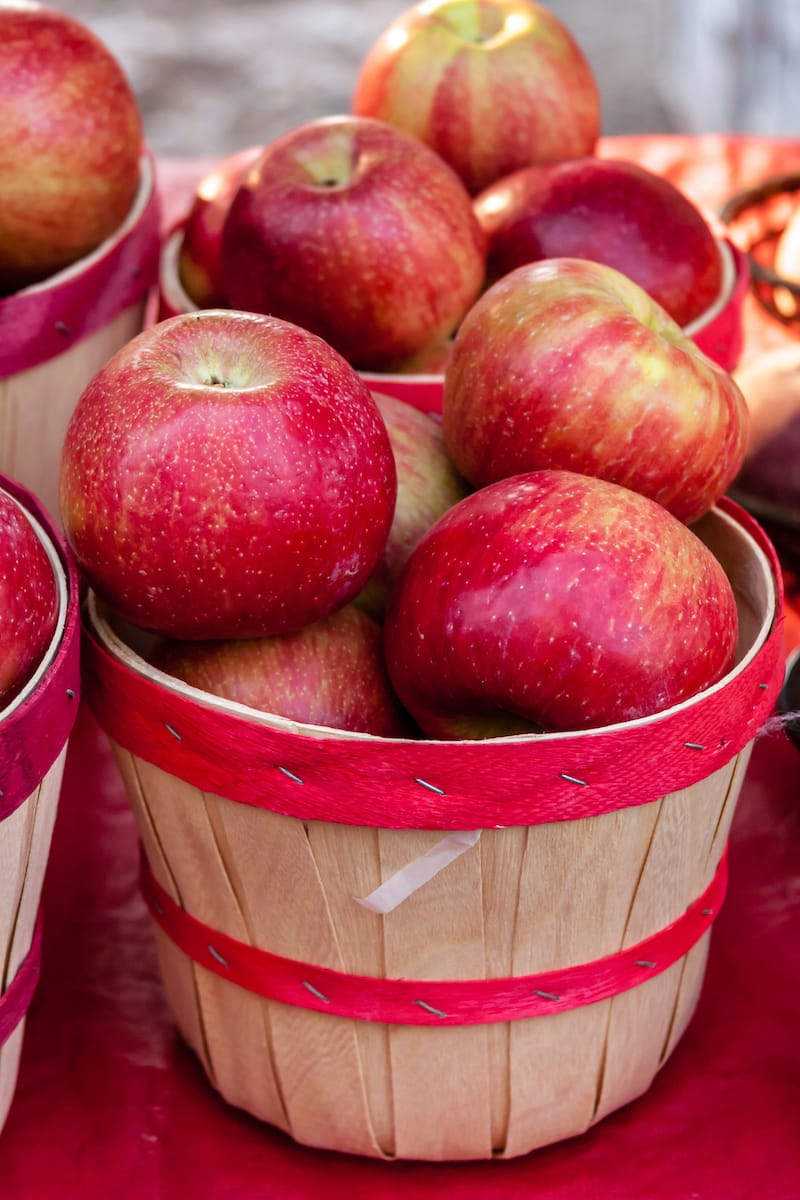 Williams' Orchards
Location: Milton
Website
Sandra and Eldon Williams swiftly transformed the 26 acres, which had been an empty cornfield in 1983, into a flourishing fruit orchard with more than 1500 apple, pear, and plum trees.
With the assistance of their children and grandchildren, they continue to manage the orchard and have created a top-tier family-owned and operated business.
Picking apples, pears, and plums in the fall is still a ritual at Williams' Orchards, and not just for their family, but for yours as well! Visitors come from all over to take part in the u-pick season!
Williams' is unlike other modern orchards in that it doesn't charge for parking or entrance and you only pay for the fruit you choose.
Williams' also has a barn with seasonal pre-picked apples, pears, and plums, as well as non-alcoholic apple cider and local honey all for sale.
They open in the fall and hours are: 9:00am to 4:00pm every day. Mondays to Fridays, you can buy only pre-picked fruits, but Saturdays and Sundays are for both pre-picked and pick-your-own.
Applewood Farm
Location: Stouffville
Website
Over fifty years ago, the Passafiume family owned Applewood Farm.
Frank and Diane Passafiume started this business, and now three generations of the family are helping to cultivate the land and harvest the grain.
Initially, one of the first strawberry and apple pick-your-own farms in Stouffville, it now boasts 32 acres of apple trees and 5 acres of strawberry plants.
When you come to visit the Applewood Farm, you can go fruit picking, go on a wagon ride, go pumpkin picking in the fall, go through a corn maze, and more. You can spend the day harvesting strawberries and apples at the farm during harvesting months.
They work hard to create a genuine agricultural experience for you and your family. During apple season, which typically begins in September, u-pick starts! Pumpkin season immediately follows apple picking season.
Pumpkin Picking and Farm Pricing Admission to the farm is $10.00 per person ages 3 and up.
The admission includes a free PYO pumpkin or squash (while quantities last) per paid entry. Additional pumpkin prices are $4 each.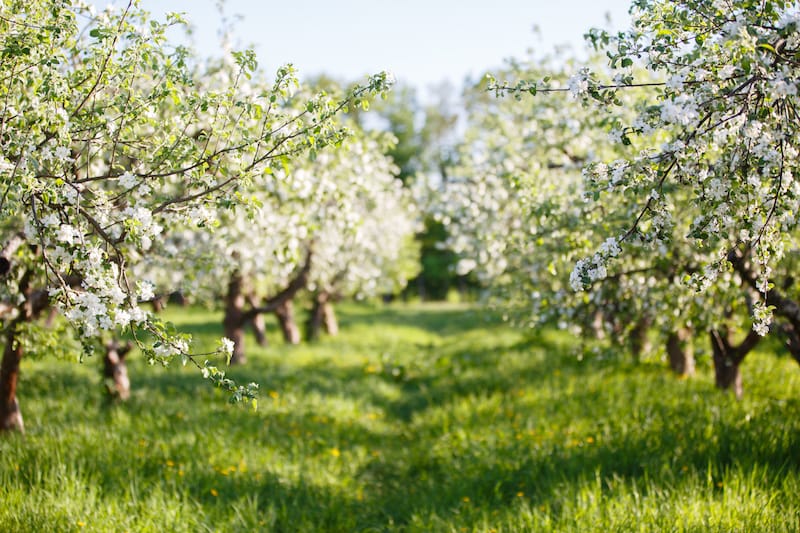 Applevale Orchards
Location: Burlington
Website
All are welcome down at Applevale Orchards. Their family-run company begins operations in late August on a limited basis before opening every day starting from September 1.
Their hours are from 10:00am to 5:00pm. In the store, you can "mix and match" freshly picked apples and pears or go apple and pear picking yourself! The products are offered in different bag sizes ranging from Small ( 3 lb) to X-Large ( 20 lb) as well as by the bushel.
U-Pickers will receive all the required packing in addition to trolleys for small children and bushels.
Apple cider, honey, pumpkins, and firewood are also available. U-Pick begins on a small selection of sorts on September 1st, including Macintosh apples and a few different kinds of pears.
Golden Delicious, Cortland, Empire, Mutsu, Red Delicious, Spartan, and Honeycrisp all become available in mid- to late-September. With late varieties like Northern Spy, Russet, Idared, and Granny Smith, the season ends in October.
They also provide free parking, and of course, leash-only service is available for all family dogs.
Kennedy Orchards
Location: Nottawa
Website
Kennedy Orchards is situated just off of Highway 124 in the center of Nottawa, 10 minutes south of Collingwood.
It started off as a conventionally farmed orchard and started making the switch to organic farming in 2015.
They're now pleased to inform you that they have successfully made the switch and are now 100 percent organic! Empire, MacIntosh, and Red Delicious apples are among the many varieties that are grown at the orchard, which is situated on ten lovely acres.
Market-quality apples are available and the orchard is open for U-Pick during the fall season. One thing to consider is that pets are not permitted, so please leave your furry friends at home before visiting!
Pick your own apples every weekend starting mid-September and continuing until Thanksgiving (depending on the weather).
Visit the orchard with your friends and family for a day you won't forget.Take a stroll around the rows of apple trees, snap a few photos, and take in the serene beauty.
Their hours are 10:00am to 5:00pm on Saturdays and Sundays.
Pine Farms Orchard
Location: King
Website
Ernie and Mary Rolph bought 100 acres of land in 1942 in King which was then covered in pine forests and is now known as Pine Farms Orchard.
The family would travel up for family outings while they lived and worked in Toronto. Soon, a little log cabin with a wood stove and a summer house were constructed.
The landscape was stunning, there was an abundance of wildlife, and the welcoming local people were always prepared to lend a hand. Now, with the help of locals and the blood, sweat, and tears of its owners, Pine Farms Orchard is one of the most popular in Toronto!
Each participant must pay $5 to enter the orchard and take part in the u-pick. Children under 2 can enter for free.
They also offer pastries, cookies, pies, and more freshly baked goods! They take orders as well, and you can either choose to eat there or take some home with you.
They also offer customized and seasonal orders.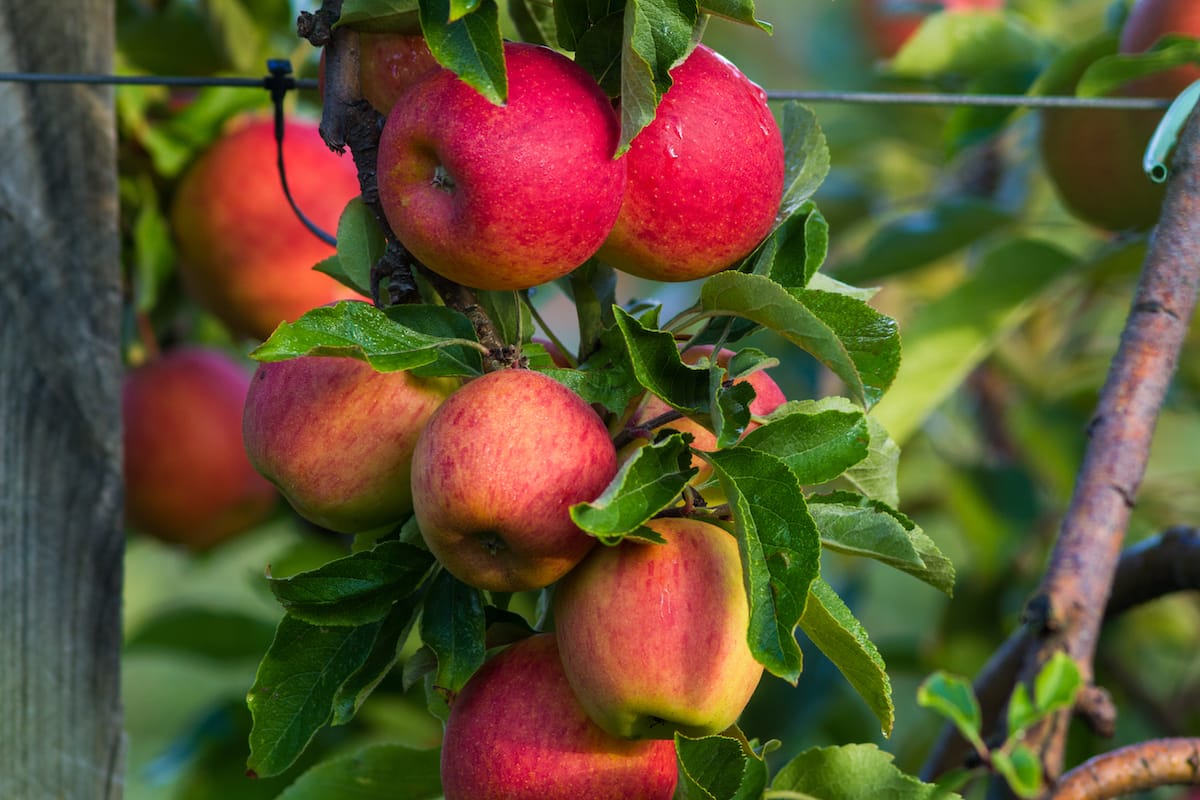 Carluke Orchards
Location: Ancaster
Website
In 1965, the Inksetter Family planted the orchards that launched a new family endeavor.
The Inksetter Family has been farming in the Hamilton Area for almost 200 years!
Their orchard, which started out as a pick-your-own business, has expanded to include a bakery and a gourmet food market, but they still definitely take pride in having one of the BEST pick-your-own orchards in the neighborhood.
They also provide locally sourced and Canadian-made goods at Carluke Orchards. They have a fantastic selection of delectable gourmet meals and preserves.
Since they make all of their baking from scratch and in-house, the quality of their goods is obviously superior to that of a supermarket's.
They assure their guests that they'll be back for more thanks to their selection of 14 different pies, all freshly made with whole fruit, as well as 9 different cookie and muffin varieties.
Their hours are Tuesdays to Saturdays from 8:00am to 5:00pm and Sundays from 11:00am to 5:00pm.
Watson Farms
Location: Bowmanville
Website
Come on down to Watson Farms and indulge in some family fun time, taking part in the u=pick of the year, which is available during the fall months, and taking in the picturesque views provided by mother nature herself.
Enjoy a beautiful stroll through the maze while being surrounded by thousands of in-bloom sunflowers.
Finally, take a sunflower home with you to enjoy. This amazing experience should not be missed if you happen to be in Bowmanville and are looking for a fun activity to do with loved ones.
Admission for the maze is $5 for adults; $3 for children; and free for senior citizens two days out of the week, on Mondays and Wednesdays. Tickets include general admission to all of their farm activities.
Already-picked sunflowers are available to purchase in their Market. They also have pick-your-own options if you're more interested in that.
Did we miss any of the best places to go apple picking near Toronto?
Let us know your favorite apple orchards near Toronto in the comments. Thanks!
More Ontario Travel Guides
Pin this Apple Orchards near Toronto Guide