If you're visiting NY this fall, be sure to hit up some of the best places for apple picking in Western New York! 
This guide will detail the best apple orchards in Western New York, including farm info and more!
Did we miss any epic places to pick apples in western New York? Let us know your favorites in the comments!
When to Go Apple Picking in Western New York
While apple picking can technically start at the very end of August, many of the apple orchards in Western New York that are on this list do not open until September.
The prime season for apple picking in Western NY is September into October!
Best Apple Orchards in Western New York
Apples and Moore
Location: Watkins Glen
Website
Since its beginnings, Apples and Moore has seen an influx of devoted pick-your-own families and friends thanks to word of mouth.
They want to offer a location where friends and family can have a lovely day collecting apples and raspberries in the fall.
You can meander through the over 50 acres of orchards, farms, and meadows while looking for the ideal apples or trying some luscious berries. To teach you how to prune your trees or grow fruit in your home gardens, spring workshops are available.
On the farm, they also grow pears, plums, blueberries, and other seasonal fruit. When available, these are packaged for your convenience in the shop.
The homemade apple cider donuts are always a big favorite on the weekends, so don't hesitate to grab a bite and taste the deliciousness for yourself. Using their apples, local producers make apple butter, jams, and jellies.
You can browse locally made apple cider, honey, maple syrup, and crafts made by local artisans. Depending on the crop and the season, they are open from the middle of August to the beginning of November.
When in season, the hours are 9:00AM to 6:00PM seven days a week.
Owen Orchards
Location: Weedsport
Website
Hundreds of families have made picking apples at Owen Orchards an annual tradition for many years.
Owen Orchards, which is being run by the fifth generation of the family, is a relic of a simple, traditional farm.
Young and old alike travel great distances to partake in the simple pleasures of gathering apples, drinking fresh apple cider, and eating hot apple cider donuts. Owen Orchards offers a peaceful, enjoyable, family-friendly apple-picking outing – the kind that creates lasting memories.
Charles Owen, the local Cayuga County school superintendent, started Owen Orchards in the late 1920s and early 1930s after sending letters to Isaac C. Rogers about purchasing and establishing apple trees.
Between Elbridge and Auburn, New York, he began planting just a few trees and apple varieties (McIntosh, Cortland, and perhaps six others) on a piece of property off Route 5. Since the retirement of the original apple trees and orchard, the current Owen Orchard property has grown to 30 acres, with more than 25 different apple types.
When the weather is favorable, another 10 acres are reserved for peaches, pumpkins, and squash.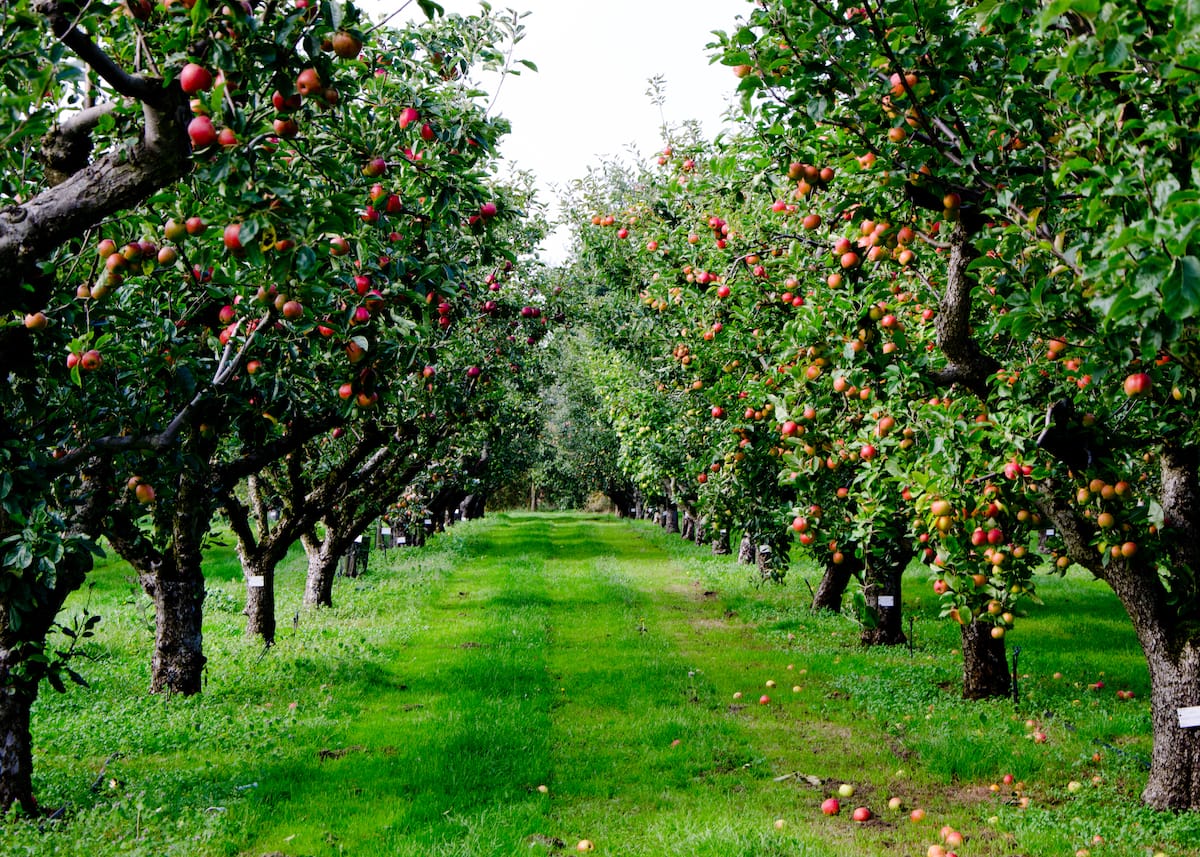 Hurd Orchards
Location: Holley
Website
Hurd Orchards is one of the best places for apple picking in Western NY. They excluded outdated but inferior types and only chose their favorite types of apples.
The first apple trees at Hurd Orchards were planted more than 200 years ago by pioneering immigrants in Western New York's undulating terrain, which is some of the best fruit regions in the entire continent of North America.
They continue to grow the best apples this country has to offer in the same place today, from the beloved traditional kinds to the newest experimental apple cultivars engineered for enhanced flavor and quality.
They truly take great pride in their collection of over 409 different varieties of apples. Apple connoisseurs will definitely love Hurd Orchards' selection of apples!
McPherson Orchards
Location: LeRoy
Website
Alexander McPherson established his family on the picturesque Oatka Trail in 1801, and in 1850 he planted his first commercial orchards, starting a farming tradition that is still practiced today at McPherson Orchards & Christmas Tree Farm.
Seventh-generation McPherson Marny Cleere and her husband David currently run the farm in northeast Genesee County, five miles from the community of Le Roy. The fall and holiday seasons are marked by tradition in many families.
Over the years, McPherson Orchards & Christmas Tree Farm has in fact become a staple of many families' traditions. Reliable consumers continue to visit because of their wonderful memories.
Throughout mid to late October, a wide variety of apples are harvested, ranging from sweet and luscious to tart. Enjoy the cleanest, sweet cider that the mixing of these types produces once it has been harvested! An apple a day keeps the doctor away, they say.
During the season, stop by the farm and try one or as many as you'd like of this Fall's freshly grown apples.
Crooked Line Farm and Orchard
Location: Bath
Website
At the base of Keuka Lake, midway between Bath and Hammondsport, one of the nation's "Best Small Towns," is Crooked Line Farm and Orchard.
They began their planting in 2011, and in 2013, they started selling at the Bath Farmers Market. They currently offer their produce for sale at the Bath, Corning, and Painted Post Farmers Markets.
They also invite pickers of all ages to tour the farm and select their preferred fruits directly from the trees.
Their orchard mostly grows apples, with over 25 distinct types, but they also have apricot, pear, peach, persimmon, and plum trees, all of which have varied maturation periods throughout the year.
Along with several interesting "heritage" varieties, the range of apples includes traditional favorites like MacIntosh and Honey Crisp. For sauce, jams, and jellies, they also have a huge selection of crab apples and other fruits.
The season for buying fruit kicks in from late August to early November. The hours for u-pick are: Fridays from 4:00pm to 7:00pm; Saturdays from 11:00am to 7:00pm; Sundays, from 11:00am to 7:00pm; and they are closed from Thursdays to Mondays.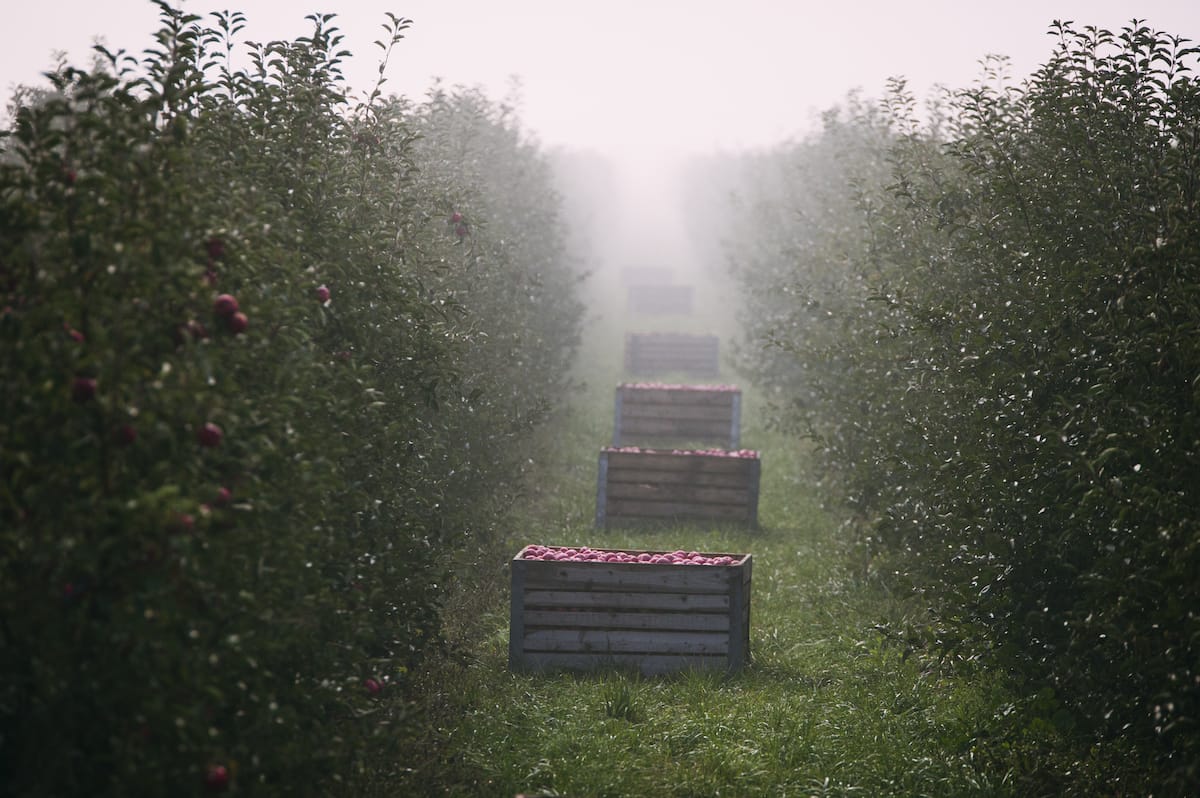 Apple Barrel Orchards
Location: Penn Yan
Website
Enjoy time with friends and family at Apple Barrel Orchards, spend the day in the orchards and enjoy the impeccable scenery of Penn Yan.
First up, after parking, visit the check-in area to obtain picking instructions and directions to the u-pick orchards. Once you've finished picking, you can use one of the few wagons they have to help move your apples back to the weighing station.
The u-pick orchards can be reached on foot, so you don't have to worry about a long walk. Although they sell picking baskets and bags, they also encourage you to bring your own as well.
Please call ahead to verify the farm store's inventory if you'd prefer to buy pre-picked apples or if the apple type you're after isn't available for u-pick.
Smith's Orchard
Location: Lockport
Website
Smith's Orchard is a little farm owned by a family in Pendleton, New York. Visit the orchard to enjoy easy and fun apple picking.
On the weekends, visit Smith's Orchard Cider Mill in Niagara County, New York, pick some apples, tour the facility, enjoy a cider slush and a cider doughnut, and take some of the best freshly pressed cider you've ever tasted, home.
Spend time with your family exploring their orchard, picking apples, and having a blast! A cider donut and a cider slush should not be missed!
The Cider Mill has more than a century-old cider press that produces cider. You can witness everything happen and get a sample straight off the press if you are there while they are pressing.
For the cider donuts and cider slushies, they use a combination of the finest apples! Try a doughnut or slush prepared with their perfectly blended cider!
Greco Family Farm and Orchard
Location: Oswego
Website
Greco Family Farm and Orchard provides a lovely setting for you to enjoy the day and unwind.
The farm is a 100-acre facility where they practice gentle horsemanship! The farm has lovely paths all around it.
Each time they open their doors, there are freshly picked gooseberries, raspberries, blueberries, and apples waiting for visitors to buy! In October, they also sell pumpkins and corn stalks in addition to the fresh fruits.
On the weekends, hay rides are offered, and guided tours are offered during the week. Take a hayride to the pumpkin patch, where you can choose from a variety of pumpkins for carving or for little pies.
The Greco Family Farm Market also sells pumpkins and decorative gourds. They're open every day of the week from 9:00am to 9:00pm. All horseback riders are required to wear helmets and sign a release form.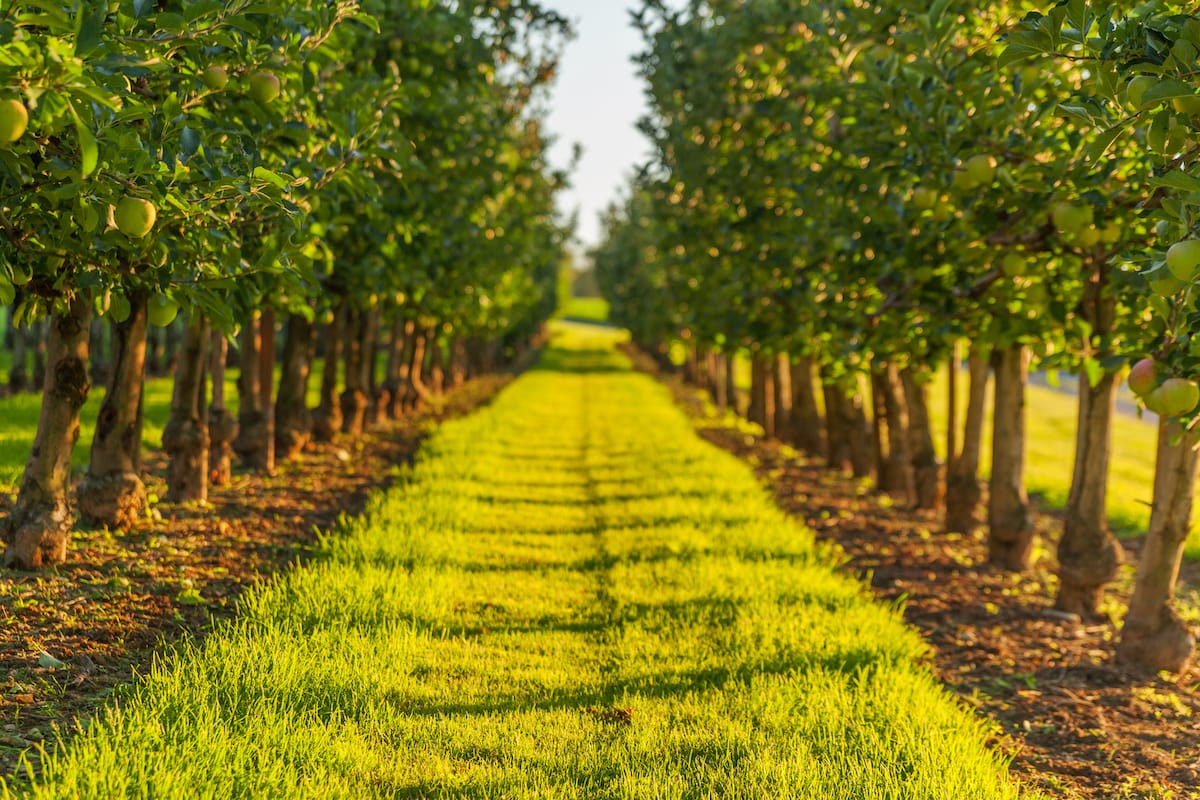 Littletree Orchards
Location: Newfield
Website
Visit this cute orchard founded in 1973, Littletree Orchards, for a special hands-on experience. Play ping pong or go down the large purple slide while hanging out in the Apple Barn.
Wander through the trees, picking and tasting here and there. At Littletree, there are more than 10,000 dwarf apple trees to choose from more than 20 different kinds of apples.
There are, of course, popular apple varieties like McIntosh, Cortland, Golden, and Red Delicious. Special cultivars such as Jonagold, Melrose, Fuji, and Mutsu are also available.
You can even get vintage varieties like Baldwin, Idared, Northern Spy, and Rome Beauty!
At Littletree Orchards, you can find quality apples, peaches, sweet cherries, tart cherries, Asian pears, tomatoes, brussel sprouts, pumpkins, winter squash, basil, dried flowers, and gourds.
The public can engage in a hands-on pick-your-own experience at Littletree. Come enjoy a family adventure and pick fruit!
Behling Orchards
Location: Mexico
Website
Since its founding in 1947, Behling Orchards has created a reputation for being a family-friendly spot for people of all ages to gather around and have a great time!
Behling Orchards has been passed down through five generations and continues to hold its name high! There are approximately 80 different types of apples to choose from, so you can definitely have your pick.
They provide U-Pick berries during the summer as well, if you're planning your visit during that time.
The expansive orchards have a number of wagons ready to take you around to your desired spot on the orchards. Each orchard portion has a weighing station near the front where you pay right away, making it easier for visitors to get their fruit quickly, and without much hassle.
Stop by and enjoy a day of fun and amazing scenery with your friends and family, picking fruit by hand and taking in all the energy under the sun!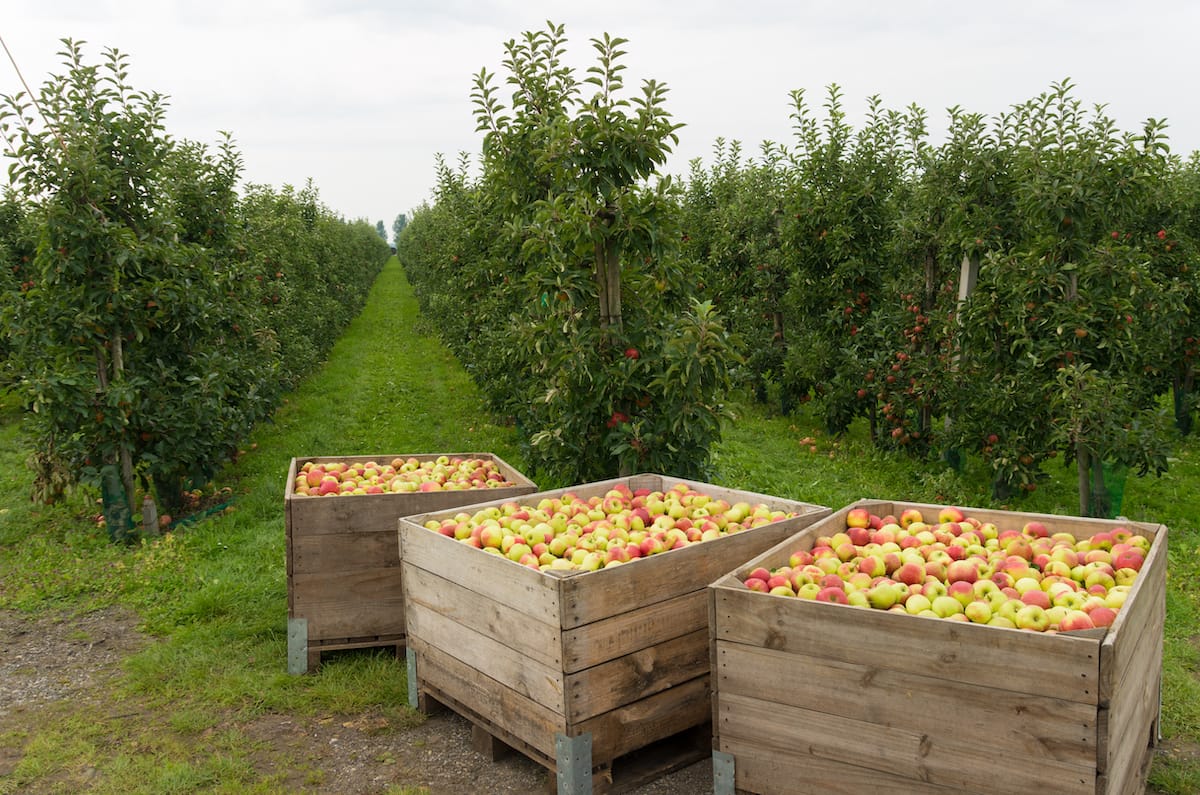 Blackman Homestead Farm
Location: Lockport
Website
The Holland Land Company originally sold the 160-acre farmstead, which is situated in the Town of Cambria on the Niagara Escarpment.
The area was wisely picked for its perennial spring-fed stream, natural hillside drainage, and escarpment-provided weather protection. The original Baldwin and Greening apple orchards as well as cow breeding prospered in this region.
When owners, Robert and Margaret Blackman, decided to establish their U-Pick fruit company in 1971, they took a risk and invited customers to the farm to hand-pick their own apples.
Families have been visiting the farm for 50 years to spend the day there and see the Niagara Escarpment. The season for picking fruit extends from the middle of September to the beginning of November.
Blackman Homestead Farm has fresh pressed cider, pumpkins, squash, juices, specialty preserves, and other locally made agricultural items in addition to more than fifteen types of apples that are available for picking.
LynOaken Farms
Location: Medina
Website
The Oakes family and LynOaken Farms have been cultivating apples since 1919 when the first farmer in the family bought acreage in rural Orleans County in western New York State.
They had a dream to grow the best apples possible and create a name for themselves. Clearly, the family prospered along with the farm, as the Oakes family is still running this amazing farm!
As guardians of their past and the environment, their ideology directs them to provide the finest that Mother Nature and the Oakes Family have to give.
They do this by offering unwaxed, hand-picked apples through their retail locations along with orchard-made cider that is prepared from their hand-picked fruit.
Of course, visitors also have the option of picking the fruit for themselves; u-pick is offered during the fall months, so make sure to stop by and stack up on locally grown, organic fruit.
Did we miss any of the top places for apple picking in Western New York? Let us know your Western New York apple orchard tips! Thanks!
More Western New York Travel Guides
Pin this Western New York Apple Picking Guide